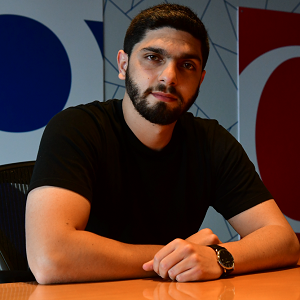 Bruno Petcho
Uruguay
Bruno's childhood has been influenced by his active involvement in the Macabi Tzair movement, where he played different roles throughout his journey. This period of his life has an important chapter which is the Majon le Madrijim in Israel, which allowed him to consolidate his Jewish and Zionist identity. 
Since 2015, he has been part of Keren Hayesod-Uruguay and presides over the youth division. He was part of two different Kesher delegations, having had the opportunity to meet more than 100 young leaders from around the world.
Since 2019 he became part of Keren Hayesod Uruguay Board of Directors.
Bruno is currently the Managing Partner and Director at Grupo Punto, Ogilvy's associate (since 1982) which is currently one of the largest and most recognized communication & marketing firms in Uruguay.
Back
Privacy Overview
This website uses cookies so that we can provide you with the best user experience possible. Cookie information is stored in your browser and performs functions such as recognising you when you return to our website and helping our team to understand which sections of the website you find most interesting and useful.