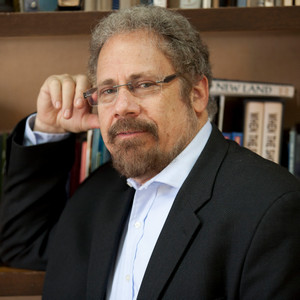 David Breakstone
Israel
Dr. Breakstone is the Deputy Chairman of the Executive of The Jewish Agency for Israel and a member of the Executives of the World Zionist Organization, Keren Kayemeth
LeIsrael (JNF), and Keren Hayesod.
He has previously served as Vice Chairman of the World Zionist Organization, Director of Hebrew University's Pedagogic Center for Jewish Education, Associate Dean and Director of Education at The Schechter Institute for Jewish Studies, supervisor of the TALI Education Fund, and Director of Ramah Programs in Israel. He was the conceptual architect and founding director of the Herzl Museum and Educational Center.
Dr. Breakstone made Aliyah from the United States in 1974 and earned his doctorate from The Hebrew University of Jerusalem in the field of Contemporary Jewry and Israel Education. He has published numerous articles and books on the teaching of Israel, Israel-Diaspora relations, and Zionist thought. He writes a regular column for The Jerusalem Post and blogs frequently for the Times of Israel, addressing contemporary issues in Israeli society, particularly as they relate to the life of the
Jewish community worldwide.
As a volunteer, Dr. Breakstone has been active in the Masorti (Conservative) Movement for nearly 40 years, having served as both chairman and treasurer of the movement in Israel, Chairman of the Educational Center at Kibbutz Hannaton, and Chairman of the Executive of the Schechter Institute, where he continues to serve as a member of the Board. He is married to an olah from Chile and together they have five children and thirteen grandchildren.
Back