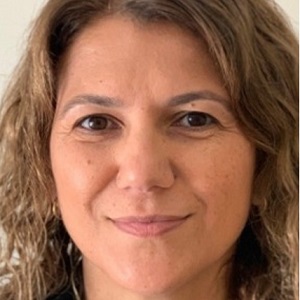 Ifat Ovadia Luski
Israel
Ifat Ovadia Luski is the Head of the Department of Culture, Hebrew and the fight against anti-Semitism. Until recently, she served as CEO of the World Likud for more than four years and was the first woman in this position.
Prior to that, she served in various positions in the public sector in which she served as Chief of Staff in the Ministry of Defense and the Ministry of Science and Technology, leading significant processes for the benefit of the public in Israel, including promoting the initiative to make science accessible to the periphery and encouraging IDF recruitment among special populations.
Ovadia-Luski brings with her a deep understanding of the decision-making environment and regulatory processes in the parliamentary and governmental arena.
During her tenure as CEO of the World Likud, her leadership led to many achievements and successfully expanded the organization's activities around the world, with the recruitment of branch leaders in Jewish communities in the Diaspora for Holocaust Remembrance programs and the fight against rising anti-Semitism and BDS.
Ovadia-Luski grew up and was educated on the values ​​of the Betar movement and acted in all its functions while fully believing in the work for the people of Israel and the land of Israel.
In her many other positions, she also served as a member of the Public Council to Commemorate the Memory and Work of the Late Ze'ev Jabotinsky and the Betar Movement, as well as in national institutions as a member of the Board of Trustees of the Jewish Agency for Israel and the World Zionist Organization.
Ovadia Luski holds a Master's Degree with honors in Administration and Education Policy from Tel Aviv University and a Bachelor's Degree in Hebrew Literature and History from the Hebrew University.
Back
Privacy Overview
This website uses cookies so that we can provide you with the best user experience possible. Cookie information is stored in your browser and performs functions such as recognising you when you return to our website and helping our team to understand which sections of the website you find most interesting and useful.