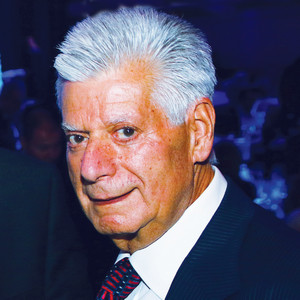 Jack Smorgon
​Melbourne, Australia
Jack Smorgon was involved in the Smorgon Group of Companies from 1954 until 1955, mostly in the meat industry and was Managing Director from 1976 – 1991.
A Member of the Board of the Committee for Melbourne, he was appointed Chairman in 1995. He became interested in Transport as Chairman of the Infrastructure Sub Committee in 1992, pushing the Government to start the City Link Project, chairing the State Government's Freightways Melbourne.
He was appointed Chairman of the Australian National Railways Commission in 1995, until 1998 when the Federal Government agreed with the Board to privatise. Jack chaired the Government Task Force, "Revitalising Rail" in 1999.
Jack is the formar Chairman and President of the United Israel Appeal for Victoria; (UIA) and the former Chairman of the Montefiore Foundation.
While currently Chairman of the Committee for Melbourne, he is also Chairman of his family company, Escor Pty Ltd; Deputy Chairman of the Bionic Ear Institute; Member and Area Vice President of the World Presidents' Organisation (WPO), Board Member of the Australian International Health Institute and member of the Board of Governors of the Jewish Agency for Israel.
Jack was made a Member of the Order of Australia (AO) in the 1998 Australia Day Honours.
In 2006, he was appointed an Officer in the General Division of the Order of Australia 'for service to the community through philanthropy and support for a broad range of organisations including Jewish community and welfare groups; and to promoting economic development in Australia'.
Today, Jack is a member of the KH International Executive.
Val and Jack have four children and thirteen grandchildren.
Back