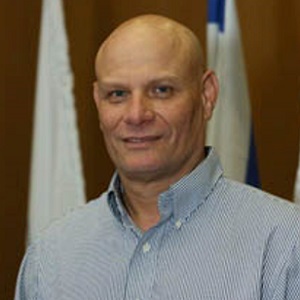 Gil Segal
Israel
Marital status: Married with 3 children ● Birth year: 1963
SYNOPSIS:
Proven ability to manage an extensive network of staff at various levels in various fields.
Good interpersonal skills, service orientated and skilled in motivating staff.
Head office work experience.
EDUCATION:
2004-2006:      MBA in Management and Public Policy, Bar Ilan University.
1994-1996:      BA in History of the Land of Israel and the Middle East, Bar Ilan University.
1998:               Graduate of the Command College of the I.D.F.
PROFESSIONAL EXPERIENCE:
2013 to date:   CEO at Yesh Atid Party (MK Yair Lapid)
2011-2013:      Israel Sales Manager – Vision Map.
The company sells cameras for aerial mapping and photography.
1986-2011:      Lieutenant Colonel in the Israel Air Force career army – retired / released.
2007-2011:      Government emissary in the U.S.A.
2005-2007:      Branch Head in Israel Air Force Headquarters
Command of approx. 70 officers, NCOs and soldiers.
Devising multi-year work program and monitoring implementation.
2001-2005:      Headquarter Unit Commander
Management of unit of approx. 250 officers, NCOs and soldiers, comprised of 11 wings.
Management of budget of several million shekels per annum.
Manpower planning, management and placement in the training array unit, including developing unique training methods.
Drafting policy and compliance with periodic and annual targets.
1982-2000:      A diverse range of positions starting with compulsory service to Major in the Air Force and various headquarter positions.
LANGUAGES:  Hebrew – Mother tongue, English – Highly proficient.
Volver
Privacy Overview
This website uses cookies so that we can provide you with the best user experience possible. Cookie information is stored in your browser and performs functions such as recognising you when you return to our website and helping our team to understand which sections of the website you find most interesting and useful.