Operation Eagle's Wings
For Jewish communities, coming home to the land of their forefathers is not only a deep longing in their hearts, but fulfilling scriptures that God desires to gather His people back into the land He had chosen for them.
The modern day ascent (Aliyah) of the Jewish Diaspora and return immigration to Israel is reminiscent of pilgrims ascending towards Jerusalem in ancient times as they gathered for their festivals, singing Songs of Ascent recorded in Psalms. The number of Jews from all over the world desiring to make Aliyah has gone up significantly since the pandemic started in 2020.
About Keren Hayesod & Operations Eagles' Wings
Ezekiel 36:22 & 24 "Therefore say to the Israelites, 'This is what the sovereign Lord says: It is not for your sake, people of Israel, that I am going to do these things but for the sake of my holy name, which you have profaned among the nations where you have gone. .. For I will take you out of the nations; I will gather you from all the countries and bring you back into your own land."
As recorded in scripture, we believe the Lord will accomplish the work of Aliyah to uphold the holiness of His great name. At the same time, we are invited to actively participate in God's plan.
Supporting  Aliyah is one of Keren Hayesod's key initiatives and plays a role in helping us to realise the visions of the prophets of Israel. To date, Keren Hayesod has brought over 3.5 million Olim (Jewish immigrants) back home from the four corners of the earth so that for the first time in 2000 years, Israel is home to the largest number of Jews in the world. Israel is once again the spiritual, cultural and population centre of the people of Israel.
In the past 10 years, Keren Hayesod-Friends of Israel in Asia has also collectively assisted more than 3,500 Olim to make their journey back to Israel. Operation Eagle's Wings is our latest initiative to support the preparation and transport for at least a plane of new immigrant Ethiopian Jews. Civil war in Ethiopia has also stepped up the great urgency for their Aliyah.
Operations Eagle's Wings X Patrick Bezalel
In a special collaboration, we are working with Patrick Bezalel, a Singapore-based artist, and his wife Lily, to celebrate the beauty and creative expression of art as a means to support the work of Aliyah.
In his last 20 years as an artist, photographer and designer, Patrick is continually pushing the boundaries of fine art by seeking to combine technology and art to create immersive experiences he calls "Living Art". He works on various genres including digital hyperrealism, mixed media of oil/acrylic on resin, Virtual Reality (VR) Art and NFTs.
Lily currently works with him as the Gallery Director. Lily was previously an entrepreneur running two creative agencies for over 20 years.
How You Can Be Involved
We welcome your support by partnering with us – participate in the work of Aliyah which God himself is doing and help bring the hopes of many Jews into fruition.
For a donation exceeding US$10,000, you will be gifted one of two specially curated art piece featured below (dimensions: 1.6m x 0.8m), and a personal note from the Global Chair of Keren Hayesod.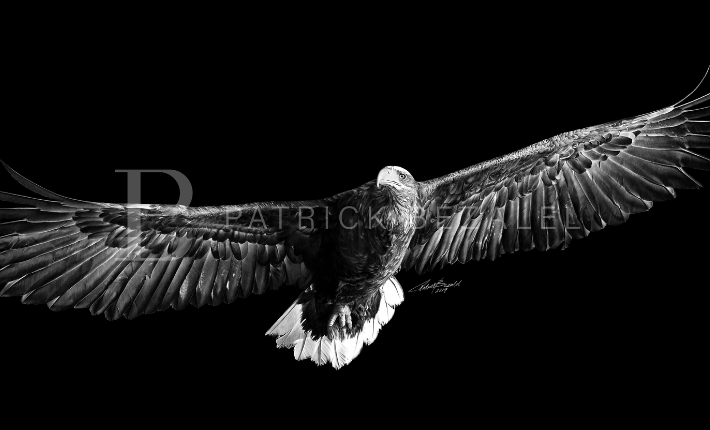 "ON EAGLES WINGS"
Inspired by Exodus 19:4-5
When God delivered His covenantal people of Israel, His primary aim was to bring them to Himself.
Exodus 19:4-5
'You have seen what I did to the Egyptians, and how I bore you on eagles' wings and brought you to Myself. Now therefore, if you will indeed obey My voice and keep My covenant, then you shall be a special treasure to Me above all people; for all the earth is Mine.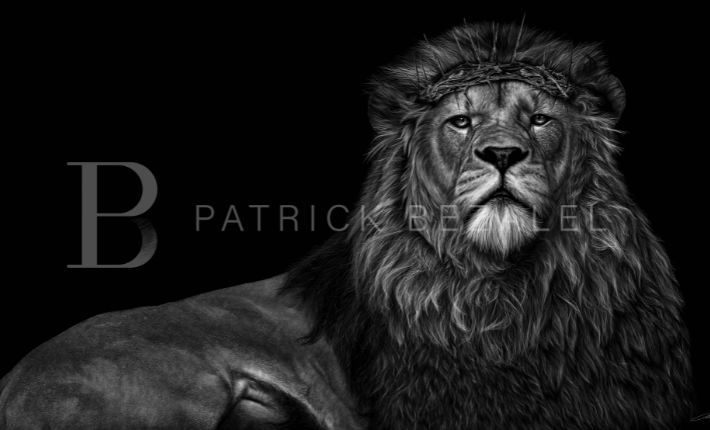 "BEHOLD THE KING"
Inspired by Hebrews 1:2-3
This artwork depicts our Heavenly Yeshua as the king and heir of the world. Unlike earthly rulers who wear golden crowns, upon His head rests the crown of thorns which symbolizes the suffering He took on our behalf.
Hebrews 1:2-3
'…whom He has appointed heir of all things, through whom also He made the worlds; who being the express image of His person, and upholding all things by the word of His power, when He had by Himself purged our sins, sat down at the right hand of the Majesty on High…'
Take a part
Operation Eagle's Wings X Patrick Bezalel
Here Are Ways To Give to Operations Eagles Wings:

1. Online Credit Card or PayPal: www.kh-uia.org.il/sgfoi

2. Scan the QR code: 

3. Bank Account Transfer:

Bank account: Keren Hayesod United Israel Appeal
Beneficiary Name: Keren Hayesod Jerusalem
Account Number: 076-66052300 foreign currencies (USD)
Beneficiary Address: King George Street 48 City, Country: Jerusalem, Israel
Bank Name: Bank Leumi Le-Israel (10) Branch: Herzl (800)
Bank Address: 2 Yodfat st. Alon Building, Lod
Swift Code: LUMIILITXXX
IBAN#: IBAN-IL15 0108 0000 0006 6052 300

Privacy Overview
This website uses cookies so that we can provide you with the best user experience possible. Cookie information is stored in your browser and performs functions such as recognising you when you return to our website and helping our team to understand which sections of the website you find most interesting and useful.