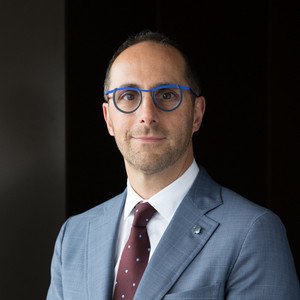 Bruce Leboff
Toronto, Canada
Mr. Leboff is a Managing Director, Risk Management and Client Service at Gluskin Sheff + Associates Inc, a discretionary portfolio management firm based in Toronto, serving high net worth families globally. Mr. Leboff is member of the Firm's Asset Mix team and a Licensed Portfolio Manager. He joined Gluskin Sheff in 1997. Mr. Leboff received a Bachelor of Commerce degree with Great Distinction from McGill University and a Graduate Diploma in Public Accountancy. Mr. Leboff received a
Masters of Business Administration degree from Stanford University in 1991. Mr. Leboff has also earned his Chartered Financial Analyst (CFA) and Chartered Accountant (CPA, CA).
 
Prior to joining Gluskin Sheff in 1997, Mr. Leboff was a Vice-President and Director with Toronto Dominion Asset Management, where he was a member of the Investment Management team focused on Canadian and U.S. securities.
Mr. Leboff is a native Montrealer, and has been involved in Toronto's Jewish Community since 1991, when he moved to Toronto following graduation from business school. He currently serves as the Senior Vice-Chair of the Board of Directors of UJA Federation and served as Co-Chair of the UJA Federation of Greater Toronto's 2013 Annual Campaign. He serves on the Business and Finance and Governance and Nominating Committees of UJA Federation. Mr. Leboff is the Treasurer and on the Board of Directors of the United Jewish Appeal of Greater Toronto. Together with his wife Lianne, he Chaired the Walk with Israel for two years – and had the privilege of welcoming Prime Minister Benjamin Netanyahu as the kick-off speaker for the Walk in 2010.
He is a past President of the Bathurst Jewish Community Centre (JCC) and served on the JCC Board for 8 years. He was a member of the Investment Committee of the Canadian Friends of Hebrew University for 6 years. Mr Leboff is a graduate of the Wexner Heritage and the Fisher Flight Programs.  Bruce and his wife Lianne live in Toronto, Ontario with their 3 daughters, Stephanie who is 16, and Rachel and Danielle who are 17.
Back