COVID-19: Updates from Israel and the Keren Hayesod Worldwide Family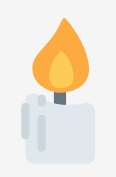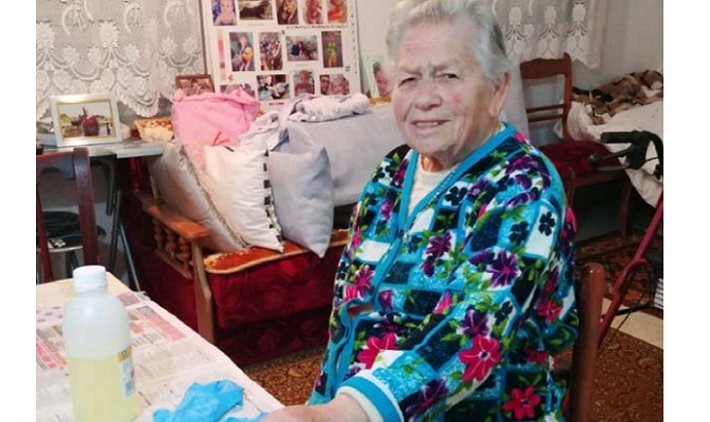 Covid-19: Stories from Amigour
We are pleased to share with you incredible personal stories from the residents of Amigour, a project we support that provides sheltered housing to the elderly, especially Holocaust survivors, immigrants from the former Soviet Union and others that are unable to afford dignified living. In this time of medical crisis, we are continuing to support the residents and staff by supplying them with critical supplies, especially disinfectant and protective materials.
Read More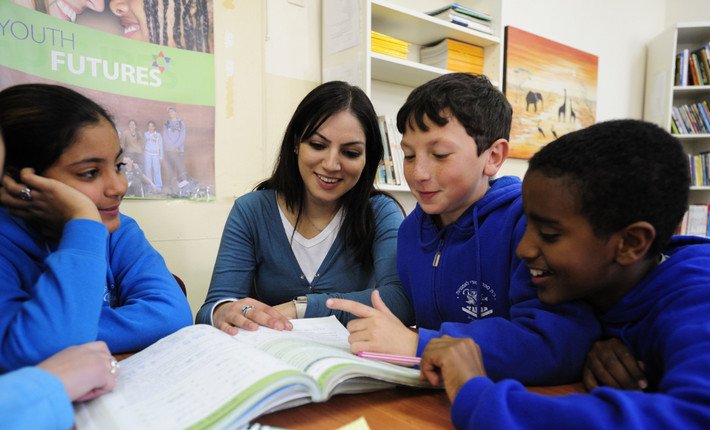 Special Update Regarding The Youth Of Israel
The COVID-19 outbreak is impacting Keren Hayesod-supported projects across the country. Critical programs that offer assistance and help to the people of Israel are having to face this outbreak. In our latest updates, we have learned of the closure of many Youth Villages.
Tens of thousands of children have been removed from their homes because they are in imminent danger. Our Youth Villages providing Israel's youth at-risk with a secondary school education and a normative, residential environment where they can receive the appropriate care in order to heal and flourish.
Unfortunately, due to the current pandemic, the Youth Villages are facing a difficult time. At Ben Yakir, the students have all been sent home. At the Hadassah Neurim campus, there are currently 55 children who are not able to return home. Meanwhile, in the south, at Sedot Negev, all the students have been instructed to remain indoors.
The coming period will be difficult and challenging for these students, whether they have returned home or stayed on campus, and their staff. Karen Hayseed is in regular communication with the Youth Villages we support, and we will continue to assist them throughout the COVID-19 outbreak and beyond.
Righteous Among the Nations During the Coronavirus Crisis
Makor Rishon (March 22, 2020)
For residents of Amigour's Sheltered Housing, which primarily serves Holocaust survivors, did not have the resources to cope with the COVID-19 crisis and the world came together to help.
Translated version. Original article was written by Zvika Klein and appeared in Hebrew in Makor Rishon (March 22, 2020).
https://www.makorrishon.co.il/news/214123
To our Keren Hayesod communities around the world
18.3.2020
The world is encountering incredibly difficult times, full of uncertainty and anxiety. At Keren Hayesod, it is our mission to provide support for our projects, staff, participants and the entire Keren Hayesod community, even during the most challenging of times.
Our Keren Hayesod related projects continue to work diligently during this period. Together with our strategic partner, the Jewish Agency, we will continue to assist our projects, staff, participants and other partners to navigate the difficulties we are all facing.
The escalating health risk associated with COVID-19 (Coronavirus) has caused much concern around the world. Like organizations worldwide, we have had to cancel all of our in-person events for the foreseeable future.
However, despite not being able to meet in-person, we would like to call on each of you to use this as an opportunity to reach out to those in your community, to stand united in your support for one another, especially those in need.
The Keren Hayesod community stands in solidarity with all of the Jewish communities around the world, especially in Europe where the situation is especially concerning. We are sending our well wishes for the safety and health of everyone impacted by the current crisis.
Here in Jerusalem, we are continuing to work diligently to ensure that our professional teams here and around the world are safe and are continuously updated on the situation and supported at all times.
Like many places around the world, Israeli society has come to a halt, as most people are working from home, all schools and places of leisure have been closed. Essential places remain open, only to provide crucial services and necessities.
While our priority is on the health and wellbeing of our global community, the Coronavirus has taken a significant toll on the people of Israel, both socially and economically. The at-risk communities on Israel's periphery continue to need our support. Olim continue to arrive, those in our Amigour aged care facilities and Youth at Risk in places like our Youth Villages are some of the most vulnerable in Israel.
We will continue to update you with further developments and ask for your continued partnership and support during these times.
New Immigrants to Israel in Light of the Coronavirus Outbreak – March 2020 
Together with the Jewish Agency, we are aware of new immigrants in absorption centers and many more who are living in their own accommodations who recently made Aliyah and are in quarantine. This number is anticipated to increase.
We are working to provide a support system and all the necessary resources for all new arrivals.
Providing a Safe Environment for Israel's Holocaust Survivors and Elderly – March 2020 
The elderly and chronically ill are statistically at a greater risk than the rest of the population in contracting the Coronavirus. The Israeli Ministry of Health has imposed new orders for people at higher risk, especially the elderly and those with chronic illnesses, instructing them to remain at home.
This puts Amigour's residents in a vulnerable situation. The staff at Amigour's facilities around Israel are working to keep the 7,500 residents updated with the latest guidelines and regulations emphasizing the importance of personal hygiene.
Amigour's staff will have an increase in working hours over the next 12 weeks in order to monitor and report on the medical status of those who are in isolation and will continue working to relieve the stress and anxiety of the residents.
Special Update from Keren Hayesod – Coronavirus Crisis
13.3.2020
In light of the difficult times the world is facing due to the Coronavirus (COVID-19), it is my hope that throughout these challenging moments – all of you, members of our global Keren Hayesod family, are safe and healthy.
I wanted to update you on a few matters relating to the continuously unfolding situation in Israel with our partners and at Keren Hayesod.
Currently in Israel, the situation continues to be monitored and managed by the Ministry of Health and other authorities. All relevant measures are being enforced to ensure the safety and wellbeing of the people of Israel.
Israel
In Israel as of now (Friday March 13th 8:00) there are 126 confirmed cases.
Israel's Ministry of Health has released several guidelines, which as of now include the following (in summary):
• All schools and universities will be closed from today until further notice
• Gatherings and events are restricted to no more than 100 people
• All international conferences have been canceled
• Sporting events will be held without spectators
• Crowds should be avoided as much as possible
• People who return to Israel from anywhere in the world must be placed under home isolation for 14 days counting from their date of return
The Jewish Agency
Our partners at the Jewish Agency for Israel, which are responsible for the many beneficiaries of the programs we support, have released an update outlining their safety precautions in dealing with the Coronavirus crisis, in order to protect the health of all their beneficiaries and employees in Israel and around the world.
To date, the Jewish Agency has taken several precautionary measures, which include:
• Olim (new immigrants) and other beneficiaries living in or using Jewish Agency facilities are being supported by JAFI's Special Operations Unit, headed by Shay Felber, in coordination with the Ministry of Aliyah and Integration
• Masa Israel Journey participants are being closely monitored as well. 7,500 of them are currently in Israel; 40 are in quarantine
• Amigour Homes for the elderly are closely monitored and are ready for any eventuality
• Shlichim (emissaries) are instructed to follow the local health authorities instructions and any travel is prohibited for them until further notice.
• All delegations and missions scheduled to leave or come to Israel have been canceled until further notice.
• Jewish Agency staff have been given instructions on safe conduct regarding travel plans, quarantine and hygiene
It is important to note that in all Jewish Agency projects – basic activities are continuing (with the exception of large events).
At Keren Hayesod
So far our most affected campaign is the one in Italy – where the situation is extreme, and of course all events have been canceled. In response to their dire situation, and in the spirit of "Kol Israel Arevim Ze-LaZe" (All of Israel are responsible for one another) Keren Hayesod in cooperation with the Jewish Agency have decided to supply some emergency funds to help with basic humanitarian needs related to the situation.
As you may have heard unfortunately, in light of the current situation, we also have had to make the difficult decision to postpone our annual World Conference in April 2020. We are looking forward to coming together in Israel to celebrate this special 100th year of Keren Hayesod at a more suitable time.
Our Keren Hayesod related projects continue to work diligently during this period. Together with our strategic partner, the Jewish Agency, we are helping our projects, staff, participants and other partners to navigate the difficulties we are all facing.
Here in Jerusalem we are working diligently to prepare for any situation and have made it a priority to ensure that our professional teams here and around the world are safe and are continuously updated on the situation and supported at all times. For example, according to the Israeli authorities instructions, all travel overseas has been postponed and we are preparing for a possible shutdown of work places by providing tools to continue work from home if need be. As of today, Keren Hayesod employees have the option to work from home if they choose to do so.
Our Shlichim have been instructed to continue with their work in supporting all of the campaigns, of course, with full awareness of the local situation and the authorities' instructions and guidelines. I held a video conference call last night with all of our Shlichim around the world to make sure that they and their families are safe and healthy, to update them from Jerusalem and to encourage them to stay strong and to continue their important work as much as the situation allows.
Over the next few weeks, together with our Chairman of the World Board of Trustees, Steven Lowy, I will be reaching out to the presidents and senior leadership of our campaigns to discuss the situation with all of you and see how we can help under this very unprecedented situation.
There is a lot of uncertainty as to how long this situation will last, however, together with the professional team at Keren Hayesod, we will continue to be here to provide you with all the assistance you may need – while following the instructions issued by health authorities in order to safeguard the health of Keren Hayesod staff, in Israel and around the world and keep you posted on any new developments.
I want to acknowledge and thank all of our Keren Hayesod employees and staff in Israel and around the world who are dealing with this challenging situation with devotion and dedication.
We thank you, our Keren Hayesod leadership and supporters around the world, for everything you are doing – and realize these are very challenging times. I wish you and your families all the health and strength and look forward to seeing you in Jerusalem during better times.
We will continue to update you with further developments.