Remembering Eric Samson z"l
Dear friends,
Jewish tradition includes meaningful ways of mourning those we have lost. The first 30 days, the Shloshim, is considered a significant stage in the mourning and healing process. As we mark a month since our dear friend Eric Samson z"l's passing, we wish to take a moment to remember Eric, a hero of the Jewish people, and to again express our deep sympathy and offer condolences to his family – his dear wife Sheila, children Jeffery & Elana, Dorothy & Lenny, Franki and Steven and grandchildren.
Over the past decade, Eric and his family undertook incredible initiatives together with Keren Hayesod. They generously supported massive strategic initiatives that have changed the face of Israel and will continue to do so for generations to come.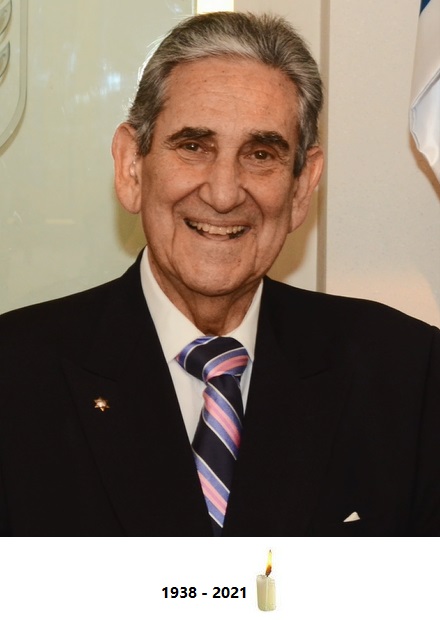 Gadi Dror, Director of the Eastern Region, helped facilitate many of Eric Samson and his family's projects. As he says, "Eric was the greatest philanthropist for Israel in the last 100 years. At the end of the day, I don't think any other philanthropist has managed to affect the lives of so many Israelis as Eric did through his charity work."
As a global family, we remember his leadership, generosity and the example he set for all of us.
We invite you to watch the film below to learn more about Eric and the Samson family.
May his memory be a blessing and may his legacy continue.
Sincerely,

Privacy Overview
This website uses cookies so that we can provide you with the best user experience possible. Cookie information is stored in your browser and performs functions such as recognising you when you return to our website and helping our team to understand which sections of the website you find most interesting and useful.