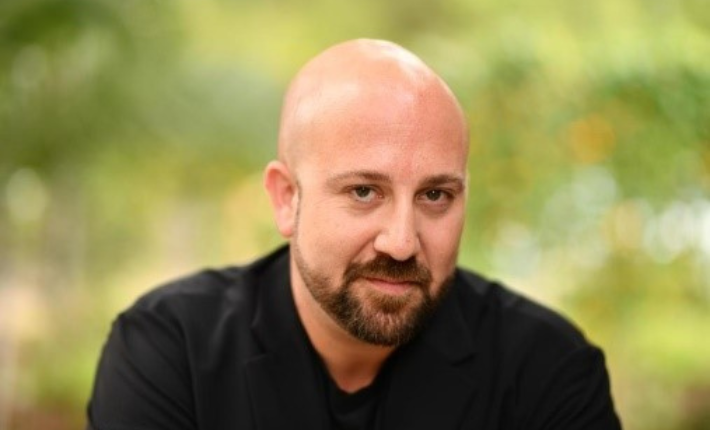 Meet Alon Futterman – The new CEO of Keren Hayesod
Alon Futterman is a dynamic social entrepreneur who has founded and directed some of the most innovative initiatives in the country. His accomplishments span the worlds of entrepreneurship, government, politics, public education, international partnerships, aviation, and non-profits.
Alon was announced by Globes Magazine as one of Israel's most promising and influential "40 under 40," and twice by Yediot Aharonot Newspaper as one of Israel's most inspirational "People of the State."
In 2014 Alon was appointed to be the founding CEO of TALMA, a joint endeavor of the Israeli government, the Schusterman Foundation and the Steinhardt Foundation. TALMA brings together teachers from all over the world and Israel to provide English study programs for students at all ages, of all affiliations, from low-income communities. The programs operate in the education system and in the biggest companies in the Israeli business and start-up industries.
In 2011 Alon founded the "El Al Ambassadors" program, at the request of then El Al President, General Eliezer Shkedy. This innovative initiative enables volunteer pilots and flight attendants to speak before audiences abroad and share their personal stories. This program represented the first time that a leading Israeli corporation became actively involved in the country's diplomatic efforts.
Alon served in various advisory roles from 2006-2011 across different sectors. He was then appointed Secretary of the National Committee on Special Education Policy headed by then-Supreme Court Justice Dalia Dorner.
Alon lectures at universities and leadership programs around the world, as well as IDF and Mossad commander trainings, mostly about "educational leadership." Alon recently published his first book "Mikol Melamday" (I have learned from all my teachers) – a book of interviews with the most inspirational educators in the country.
His podcast "Ben Shel | Bat Shel" (son of | daughter of) has reached thousands of listeners per episode, and he was recently awarded the "Ray of Hope" award by the Elem for youth at risk organization.
As of October 2022, Alon serves as the Chief Executive Officer (CEO) of Keren Hayesod-United Israel Appeal (UIA).
He is married to Meital, a "Teach 1st Israel" (Hotam) teacher, and they are the parents of Omer and Rotem.
Privacy Overview
This website uses cookies so that we can provide you with the best user experience possible. Cookie information is stored in your browser and performs functions such as recognising you when you return to our website and helping our team to understand which sections of the website you find most interesting and useful.