A Magnificent Night at the Palace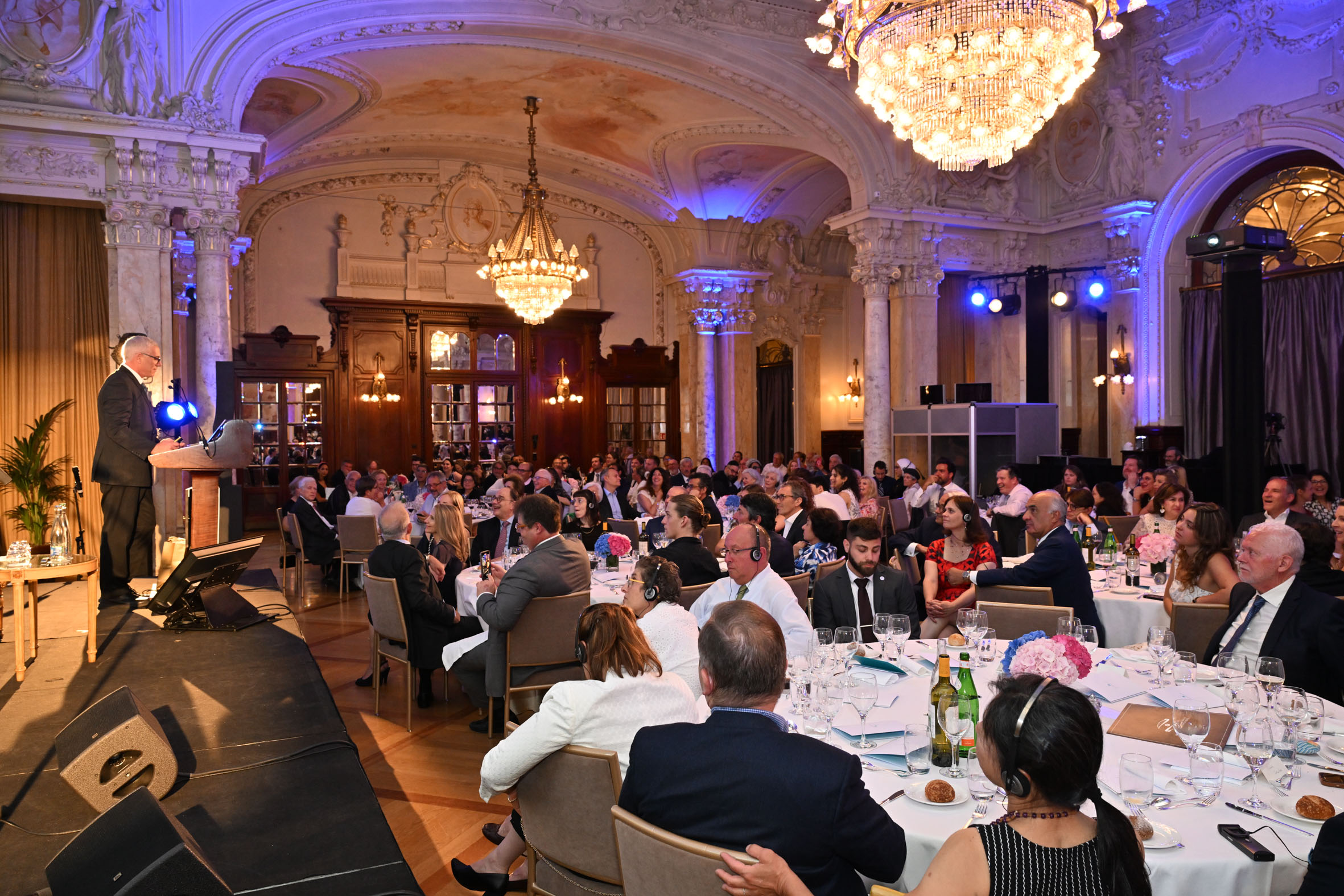 Lausanne's Annual Gala Event
Lausanne's Annual Gala Event
On the beautiful Beau Rivage Palace in Lausanne, on a summer evening of June 18th, the Jewish community of Lausanne and Friends of Israel from Lausanne and Geneva participated in the annual Gala of Lausanne.
Special guests were 24 cadets from the public administration program in Israel. They have all listened together to the opening speeches of KH world chairman Mr. Sam Grundwerg and the president of KH Lausanne – Mr. Yves Braunschweig.
The keynote speaker was the head of the innovation in the Shin Beit, Mr. Ofer Kotler (introduced by Matthias Inbar from I24NEWS). Two dear community members who have passed away last year were honored during the event, with certificates presented to their grandchildren.
The board of KH Lausanne chose to support the renovation of classrooms of Youth Futures in Kiryat Gat, a project that was presented by our representative – Karine Fewkes.
Privacy Overview
This website uses cookies so that we can provide you with the best user experience possible. Cookie information is stored in your browser and performs functions such as recognising you when you return to our website and helping our team to understand which sections of the website you find most interesting and useful.