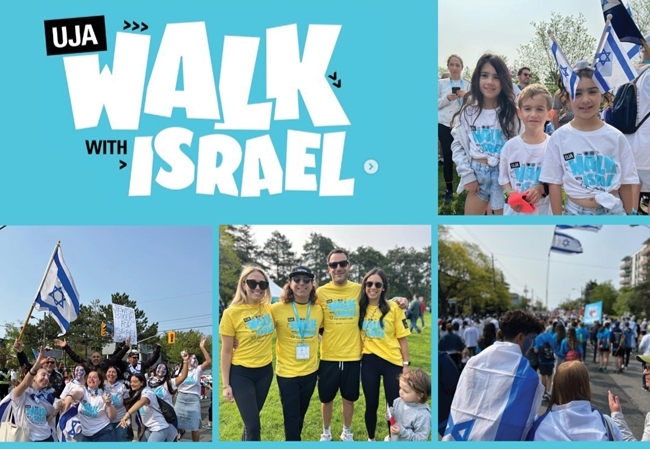 UJA Walk with Israel
Read about one of the biggest Israel advocacy demonstrations in the world
In a tremendous show of support, almost 20,000 ardent backers of Israel came together in Toronto for an inspiring march of loving support.
Spearheaded by the UJA Federation of Greater Toronto, this remarkable Israel advocacy demonstration stands tall as one of the largest of its kind worldwide.
The atmosphere was electric as the masses gathered full of with anticipation and excitement. The occasion? The UJA Walk with Israel, unfolding against the backdrop of Israel's 75th. With fervor and unity coursing through the air, our Toronto friends embraced the opportunity to celebrate the enduring spirit of the Jewish people.
Brimming with pride and commitment, the crowd spanned far and wide, attracting not only Jews but also an array of devoted supporters from diverse backgrounds.
It was a testament to the profound impact Israel has had on people around the globe.
The Walk serves as a testament to the power of unity and solidarity, and the impact that a shared cause can have on a community.
This is what Keren Hayesod-UIA is all about.
Privacy Overview
This website uses cookies so that we can provide you with the best user experience possible. Cookie information is stored in your browser and performs functions such as recognising you when you return to our website and helping our team to understand which sections of the website you find most interesting and useful.