Youth Futures Salutes Frontline Workers
Keren Hayesod Beneficiaries Thank HaEmek Hospital Medical Team
Our hearts are full from learning of how Youth Futures staff, participants and families are saluting frontline workers. In Migdal HaEmek, Youth Futures coordinator Lee Avraham was inspired by the dedication and commitment of medical professionals during this ongoing pandemic. She led an effort with her participants to prepare a package with thank you notes and delicious treats for the medical team at nearby HaEmek Hospital in Afula.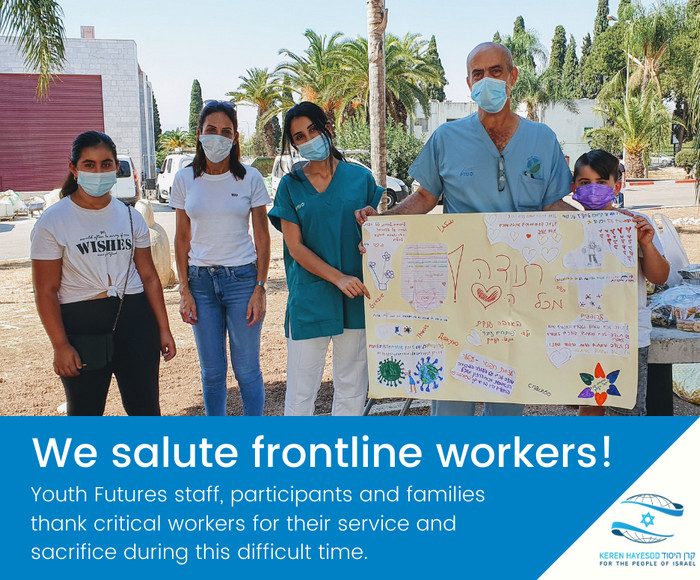 Pictured is the small group of students that had the honour to go in person to thank the coronavirus unit team.
Youth Futures is a Keren Hayesod-supported project providing critical interventions for at-risk children in Israel.
Donate Now