Noga and Amir Finally Met Their Italian Students In-Person
We are proud to share that 140 students in Italy have completed another year of
[email protected]
's unique curriculum. 
[email protected]
, a Keren Hayesod-supported project, is a youth movement in Israel and Italy that helps students bridge socioeconomic gaps through high-level technology classes and leadership development.
Noga and Amir are graduates of the
[email protected]
program in Israel. Before joining the army, they decided to undertake a year of service and give back through
[email protected]
They have been working with
[email protected]
to support the program's Italian location.
For most of the year, they worked with students over Zoom. Finally, with travel restrictions relaxed, Noga and Amir were able to meet their students in person.
The duo travelled to Milan and Turin, where they were able to help students in person with their end-of-year activities. Students finished their studies in web development, Unity (a game development platform) and graphic design. A hackathon was also held, and students received their certificates for completing another year of
[email protected]
 programming supported by The Jewish Agency for Israel and Keren Hayesod.
The community in Milan warmly greeted Noga and Amir. Their students were excited that the two volunteers were finally in Italy and were eager to return to their normal activities.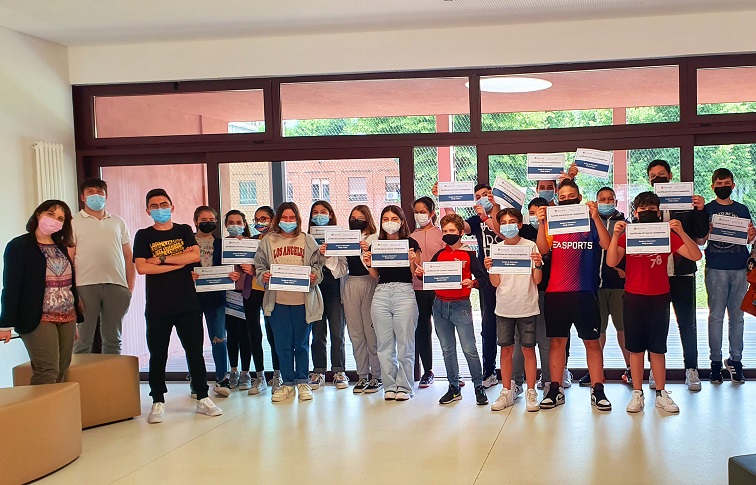 In Turin, a Keren Hayesod donor kindly hosted them.
[email protected]
works with three schools in Turin – the Jewish elementary school, the Fermi public elementary school and the Somalia High School.
In his own words, Amir shared:
"I want to share the unique and significant experience I had over the past year thanks to [email protected], The Jewish Agency for Israel and Keren Hayesod. 
I was looking forward to a year of service in the Diaspora for a long time. I was thrilled when I found out I would be able to fulfill this dream through [email protected] 
This year was different in many ways. There were challenges and difficulties but also unique and empowering experiences. Our year of service was particularly dynamic due to the circumstances. I learned this year to act and think differently and creatively. The studies and social activities were conducted through Zoom. We had to teach through different mediums, and I learned to think outside the box thanks to this experience. 
We recently flew to Italy for the end of our year of service, an experience that was especially unique during the current circumstances. This trip was among the most significant experienced that I have ever had. It was exciting to meet our students and fellow staff in person. We delivered a lot of significant technological training to the students. We strengthened our bond with them and strengthened their feelings towards [email protected]
This year of service was enjoyable, instructive and challenging for me. I am very happy that I decided to do a year of service with [email protected], The Jewish Agency for Israel and Keren Hayesod."