Today is an incredibly special day for the state of Israel and Keren Hayesod, as today is Yom HaAliyah (Aliyah Day), the Israeli holiday in which we celebrate those who have made Aliyah and an opportunity to recognize the importance of Jewish immigration to the state of Israel.
Since Israel was established, Keren Hayesod, together with The Jewish Agency for Israel and the Government of Israel, has assisted more than three million Jews to immigrate to Israel. Israel's future depends on the continuation of Aliyah and it is a national priority to bring any Jew, from anywhere in the world, to Israel. Rising anti-Semitism has increased the demand for aliyah, and we continue to expand our global infrastructure to meet the increasing needs.
According to a recent report released by the Ministry of Aliyah and Integration and The Jewish Agency for Israel, Aliyah to Israel has increased by 31% in 2021, with 20,360 new immigrants arriving compared to the 15,598 during the corresponding period last year.
This past year alone, Keren Hayesod, thanks to your support, played an integral role in bringing 2,000 Ethiopian Jews home to Israel as part of Operation Tzur Israel.
Just last week, we welcomed home over 110 Olim from Ukraine. The majority of the flight was made up of youth under the age of 35. For many of these new immigrants, they go onto participate in special youth-focused programs, which are supported by Keren Hayesod. These programs include Selah, Naaleh and Masa. Additionally, some of the new Olim will be participating in absorption frameworks like Ulpan Etzion and First Home in the homeland.
Sam Grundwerg, World Chairman of Keren Hayesod, accompanied them on this special flight. In a pre-flight ceremony, he told the new immigrants: "We should always remember and never forget how blessed and privileged we are to be living in these days to have witnessed or to come close after the generations that saw the establishment of a modern State of Israel. That privilege comes with a sacred responsibility for all of us to secure that dream." Sam made Aliyah to Israel from the United States when he was a teenager, nearly thirty years ago.
For new immigrants, making the transition to their new life in Israel can be challenging. Keren Hayesod is proud to support initiatives and programs that aid in the absorption process for new immigrants and is thrilled to see the life they create here in their new home.
The process of moving to a new country and having to try and navigate a new life in a foreign land is incredibly difficult. New immigrants need to find a home, a job, learn a new language, adjust to the administrative and procedural processes. Help their children adjust to a new educational and social setting, while learning to navigate their way through a new country with a different culture.
For some, there are daily decisions that need to be made, some as simple as deciding which falafel shop or grocery store to visit regularly.
For other new immigrants, it is more complex as deciding on which Kippah (yarmlke) to wear under the chuppah (wedding canopy) on your wedding day 😊
Last week, Josh Aronson, a new immigrant from the United Kingdom, and a member of the Keren Hayesod family in Jerusalem stood under the chuppah as he married his dear wife.
Before standing under the chuppah, Josh had to make the decision of which kippah he would wear on his wedding day. He debated, a traditional white or black one. A kippah with the logo of his favorite soccer team, Manchester United? The answer then became clear to him. Josh stood under the chuppah wearing a kippah with the 100-year logo of Keren Hayesod.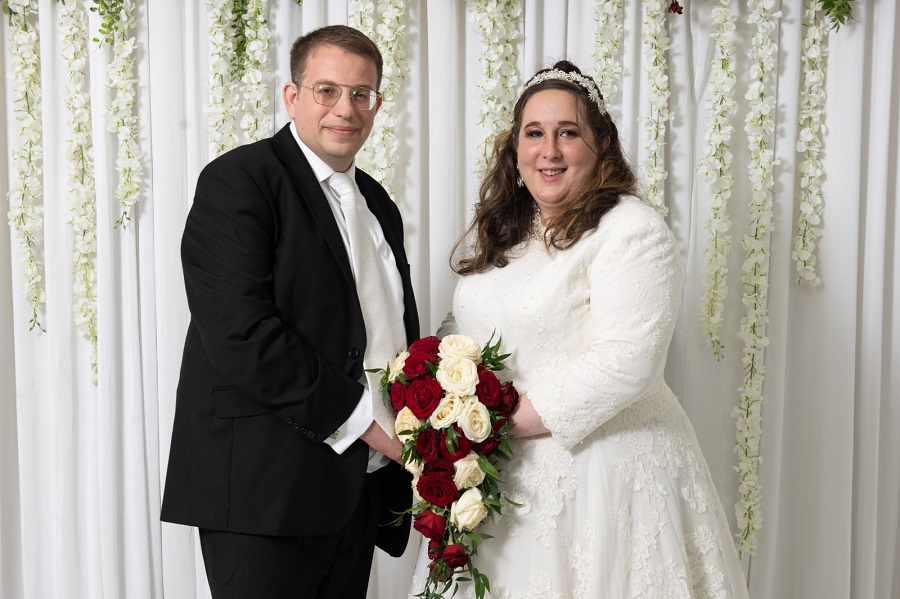 Photo: David Sherman
This meaningful gesture symbolizes the powerful bond that new immigrants feel to their homeland, and in this case, for Josh, the impact Keren Hayesod has on the thousands of new immigrants, including himself, who decide to call Israel their home.
In honor of Yom HaAliyah, we would like to recognize all of the new immigrants who have made the remarkable and brave decision to leave behind what is most familiar and move home to Israel.
We would like to thank all of you for your unwavering support, which has allowed us to play such an important role in the Aliyah and absorption process for 100 years.
We want to wish all the new immigrants an easy and successful absorption process in our country!

Together, we will continue to be there for the new immigrants of Israel and will work to enhance the lives of all the people of Israel.
Happy Yom HaAliyah! Please join us in taking a look back at all of the Aliyah missions this past year:
Privacy Overview
This website uses cookies so that we can provide you with the best user experience possible. Cookie information is stored in your browser and performs functions such as recognising you when you return to our website and helping our team to understand which sections of the website you find most interesting and useful.