From Canada to Israel and then Uganda for a Bigger Purpose
Orah, a new immigrant from Canada, had the chance to go to Uganda with Project TEN to work alongside locals to better the community, an 'empowering' and 'amazing' experience.
Orah, 22, made Aliyah from Canada when she was eight and lives in Jerusalem. She knew after finishing her Sherut Leumi (national service alternative to serving in the Israel Defense Forces) in Israel that she wanted to travel to Africa and volunteer. She decided to apply for Project TEN, a service-learning program, a Keren Hayesod-supported project in partnership with The Jewish Agency for Israel.
"I signed up in 2019 to participate in 2020 but then COVID hit and delayed everything," Orah said. "Finally, about a year after signing up, I was told that the cohort would be able to come so I jumped at the chance."
Specifically, Orah was interested in volunteering at Project TEN's Uganda center.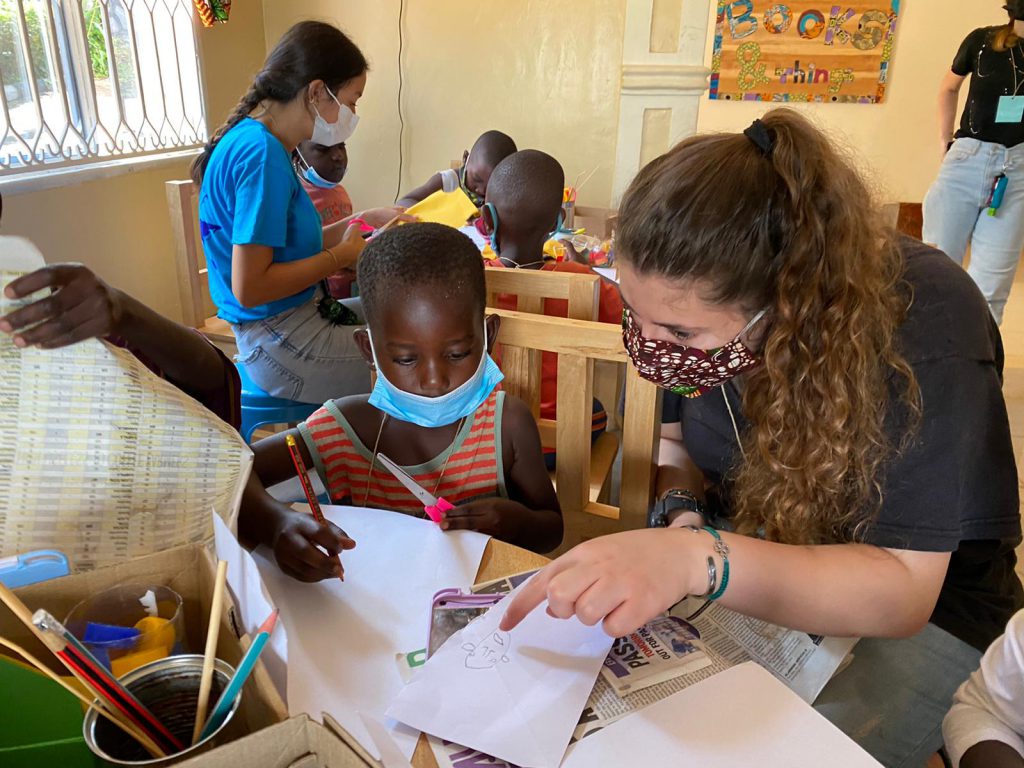 "I heard Uganda's culture was so friendly and I wanted to be in the east Africa area," Orah recounted. "During my first year of sherut leumi, I was a counselor at an agricultural youth village. I had a student who was from Kenya and our relationship really opened my mind to the whole idea of going to Africa."
Orah arrived in Uganda at the end of January 2021. Typically, Project TEN participants work with schools and students come to the TEN center. But with all the kids home because of COVID, Orah and her fellow volunteers instead would take them from their homes and bring them to the center to do activities, much like a youth group would.
During one of the first activities the volunteers coordinated, the kids did an art project.
"The kids needed to cut things out and some kids didn't know how to use scissors. But by the end of our time there, these kids could do all this fancy stuff with scissors," Orah said. "And a bunch also wrote us little letters saying thank you."
Ultimately, what made Orah's Project TEN experience unique was the real collaboration with local organizations on the ground.
"What's so special about project TEN is that they're not just trying to go into a community and fix things. Especially in Africa, it wasn't like we were the white saviors coming in; we worked alongside the people there and really partnered with them to better their community," shared Orah.
The learning aspect of Project TEN also made a huge difference.
"We studied a lot in addition to volunteering. When you learn about the culture of a community, you are really able to then understand the community. In Uganda, the locals wanted to know about our culture too, so we really learned from each other," reflected Orah. "Over time, we developed real and meaningful connections. It was very humbling and gave the volunteers perspective."
"For me, Project TEN made me not just care about something but want to be active about it. And working alongside people for a bigger purpose was so empowering," Orah added. "It was a truly amazing experience and I'll remember it forever."