Youth Futures Mentor Makes Dream Come True
A Bar Mitzvah Wish Come True
Youth Futures mentors have shown incredible dedication to Israel's at-risk children throughout this pandemic. In Be'er Sheva, mentor Shani met with Aviel two weeks ahead of his 13th birthday this summer. The young boy mentioned to her the importance he placed on being able to be called to the Torah for his bar mitzvah, a significant milestone in Jewish tradition. Shani immediately took it upon herself to plan a special bar mitzvah for Aviel, who was moved by this generous act.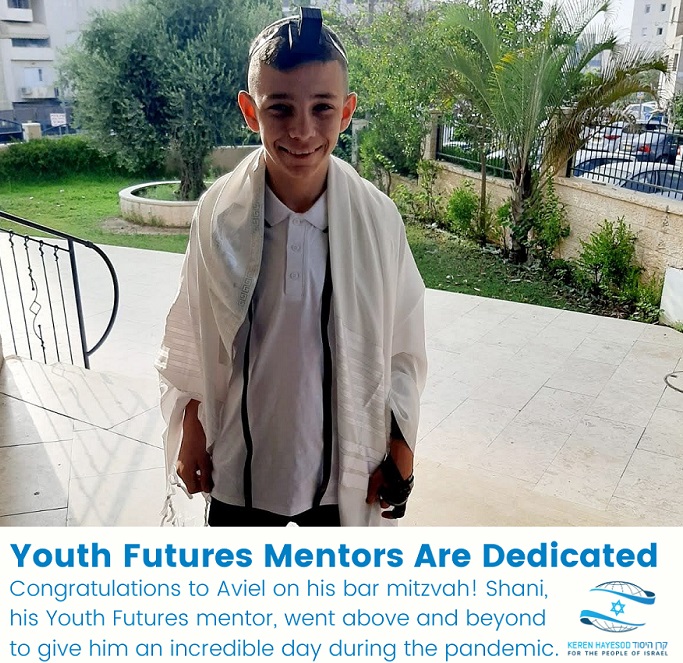 We are proud to support Youth Futures. Their staff and mentors have gone above and beyond during this difficult time to help Israel's at-risk children, their families and their communities.
We wish a big congratulations to Aviel and applaud Shani on the incredible initiative!