Our Annual World Conference has come to an end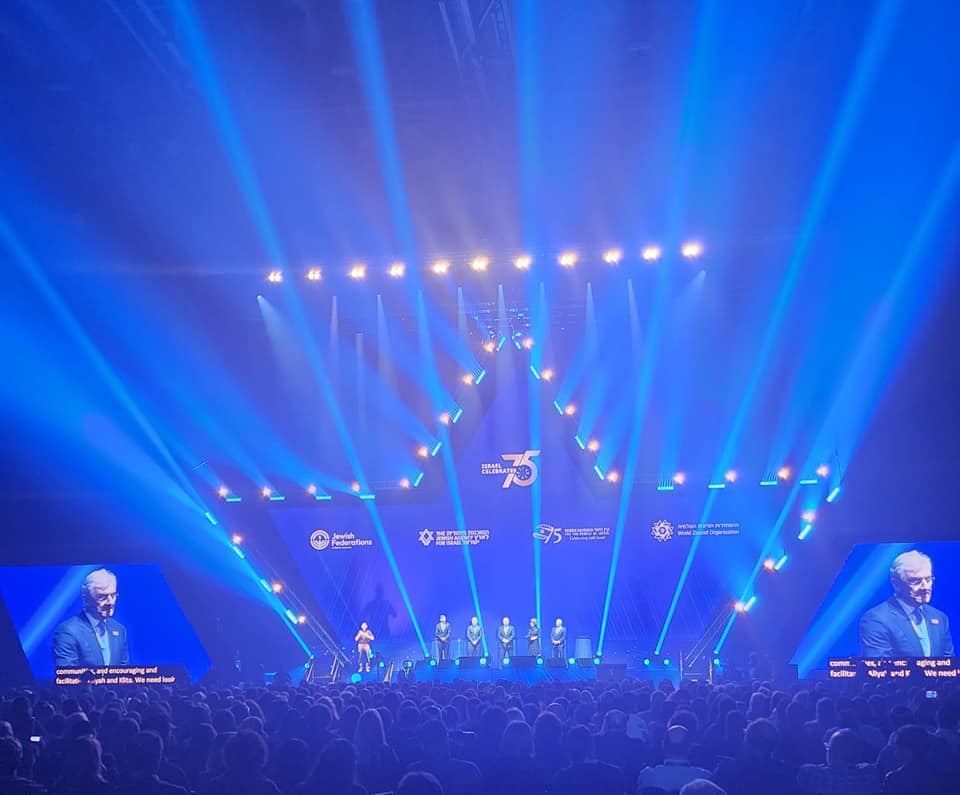 Our Annual World Conference
A rollercoaster ride of events and emotions
The Keren Hayesod Annual World Conference has come to an end!
It has been a rollercoaster ride of events and emotions:
Our AWC started with a first-ever joint gala, a powerful demonstration of Zionism, featuring our partners – The Jewish Agency for Israel, Jewish Federations of North America, and World Zionist Organization – ההסתדרות הציונית העולמית.
The next day, Yom Hazikaron saw us enveloped in sorrow, and at the Masa Memorial Ceremony, no eye was left dry.
We felt this strange feeling of transitioning from Memorial Day's mourning to the joy of Independence Day. And then.. at 8:00 PM Israel time, the great joy suddenly burst!
We are in our homeland! Celebrating the 75th birthday of our country, the one we dreamed of for 2000 years!
Isn't that a miracle?
The following day (and not too much sleep), we continued to celebrate our independence with the so Israeli festive picnic.
From there, we continued to the Avi-hai Award ceremony, honoring the future generation of Jewish leadership.
We sang in harmony with Koolulam (wait for the video clip!), and ended Yom Ha'atzmaut by paying tribute to some of our most extraordinary leaders who do amazing things for the people of Israel at the Yakir Keren Hyesod Award ceremony.
A huge thanks to all the Keren Hayesod delegations and participants from all over the world, hundreds of participants from around 20 countries, who came to experience this week, which so symbolizes our national story in our homeland.
A huge thank you also to you, our followers, who were with us every step of the way on this emotional journey!
We hope you enjoyed it, and we'll see you at the 2024 Annual World Conference!
Privacy Overview
This website uses cookies so that we can provide you with the best user experience possible. Cookie information is stored in your browser and performs functions such as recognising you when you return to our website and helping our team to understand which sections of the website you find most interesting and useful.