Deborah Tal's Holiday Story
A Special Volunteer Gives To Adi Jerusalem
Deborah Tal is a superstar volunteer of Adi Jerusalem (formerly ALEH), Israel's leader of the national rehabilitation movement.
This holiday season, Deborah and her sister Tzipporah prepared a special visit to Adi in celebration of one of the resident's birthday. Deborah has a close relationship with Rivki and was able to bring her balloons, presents and festivities while following pandemic guidelines.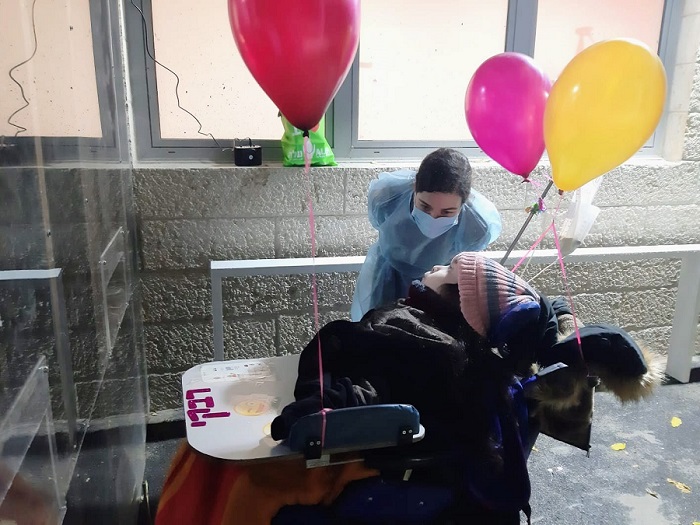 Deborah is also an annual donor to Adi's winter camp. Even this year, when camp could not be held due to the virus, Deborah sought to make her yearly gift and donated beautiful clothing for the residents she regularly visits.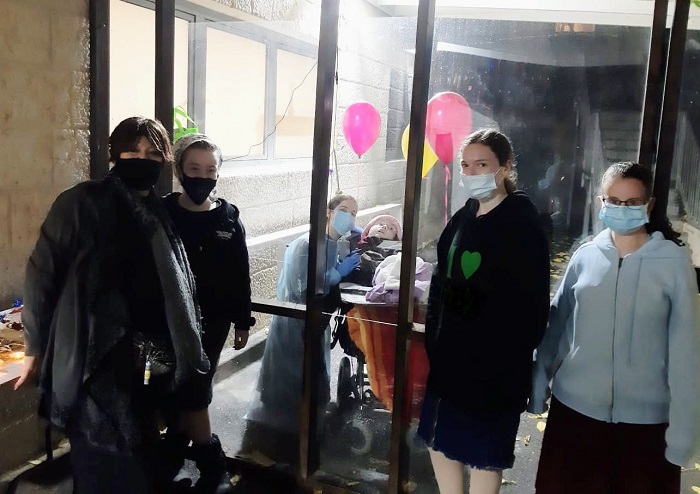 As we say goodbye to 2020, we applaud the determination of all our supporters for their unrelenting dedication to Israel.
Adi is a Keren Hayeod-supported project.