The 2021 Samson – Prime Minister's prize for innovation in alternative energy and smart mobility for transportation
Home Page
Our Impact
news
The 2021 Samson – Prime Minister's prize for innovation in alternative energy and smart mobility for transportation
A gala dinner event, at which the Prime Minister's Eric and Sheila Samson Prize for Innovation in Alternative Energy and Smart Mobility was presented.
This week, over 5,000 scientists, business leaders, researchers, and policymakers from over 60 countries gathered in Tel Aviv for the Prime Minister's Smart Mobility Summit 2021, the world's largest conference on smart mobility. The event brought together some of the most brilliant minds on the planet for a global dialogue about the future of transportation.
The highlight of the event was a gala dinner, at which the Prime Minister's Eric and Sheila Samson Prize for Innovation in Alternative Energy and Smart Mobility was presented. The prize is conferred upon scientists who have made critical advancements in the field of smart mobility and fuel alternatives for transportation.
The Prime Minister's Prize was initiated in 2013 by Keren Hayesod-UIA major donors, Eric and Sheila Samson, to be awarded to the most visionary researchers in their fields. The prize is jointly administered by the Prime Minister's Office and the Science and Technology Ministry, in conjunction with Keren Hayesod-UIA.
Eric Samson z"l, who passed earlier this year, was a World Keren Hayesod Life Campaign President and recipient of the prestigious Keren Hayesod Nadiv Award. Together with Sheila, the recipient of Keren Hayesod's Eshet Chayil Woman of Valor and Tiferet Lion of Judah awards, he launched major charitable undertakings to advance important national and international initiatives.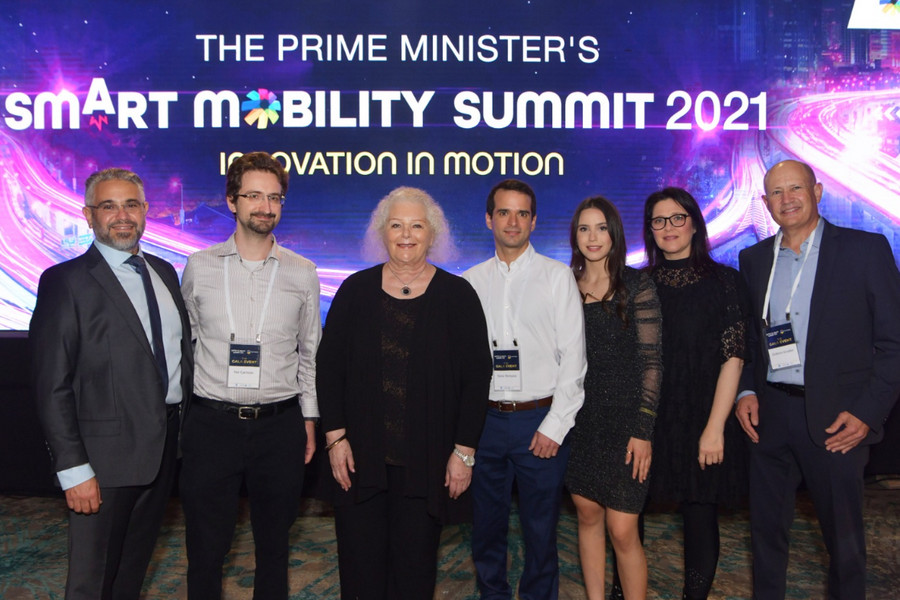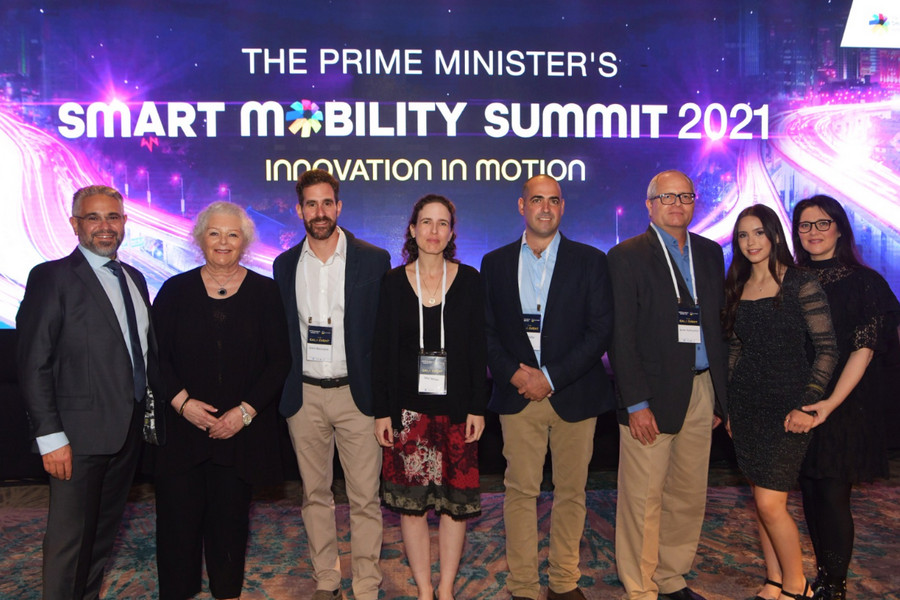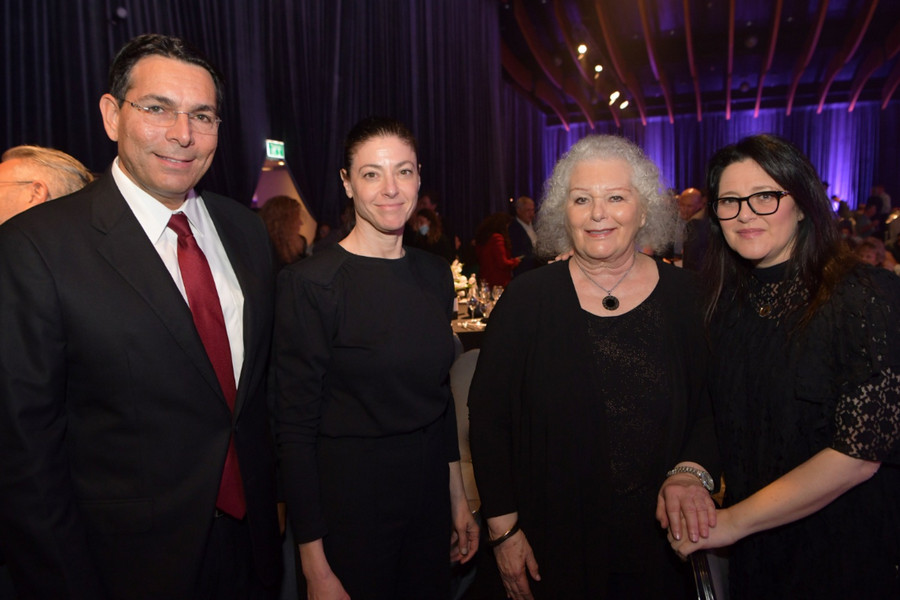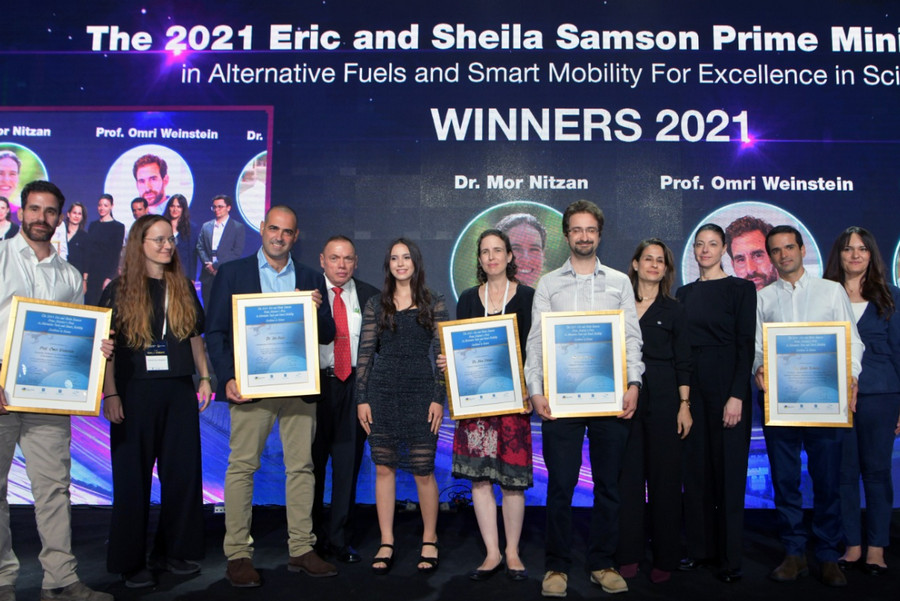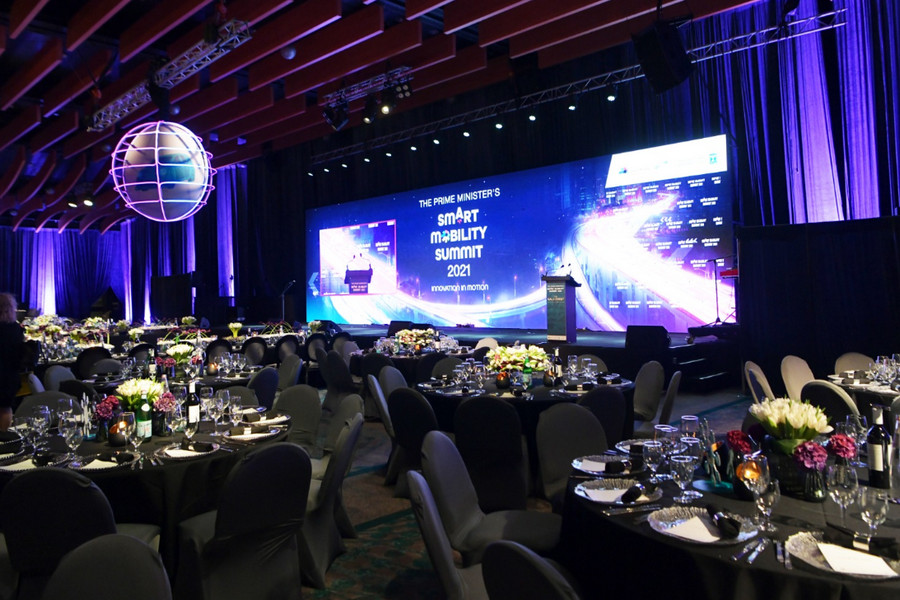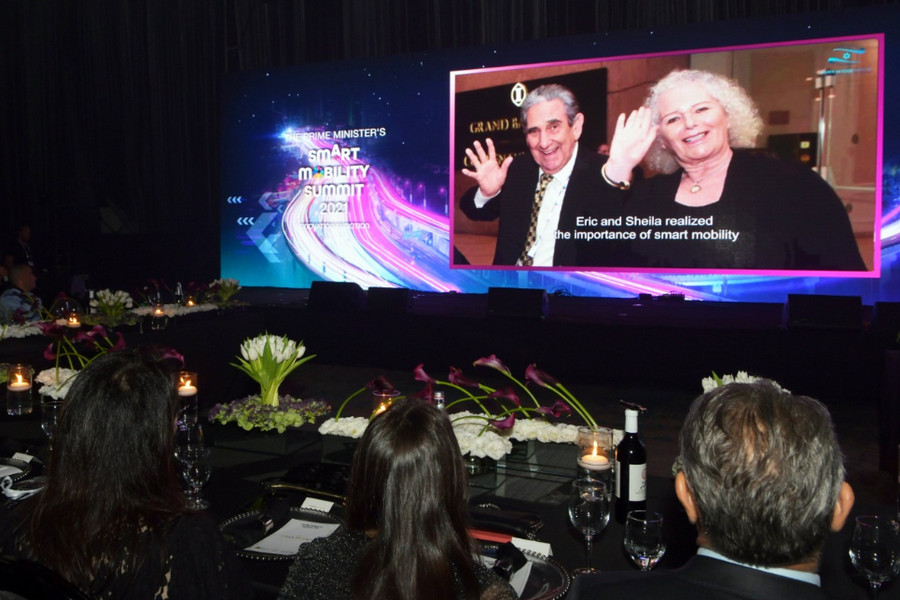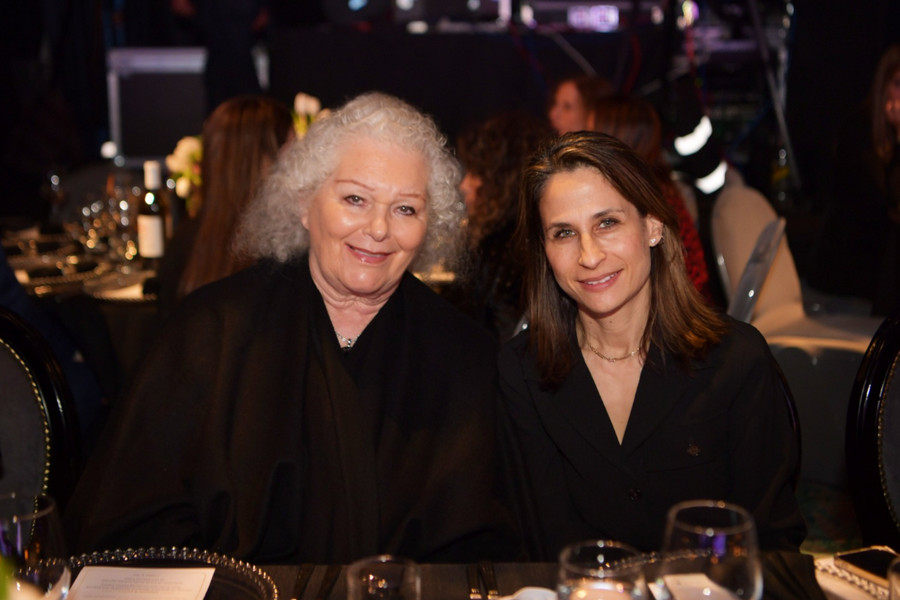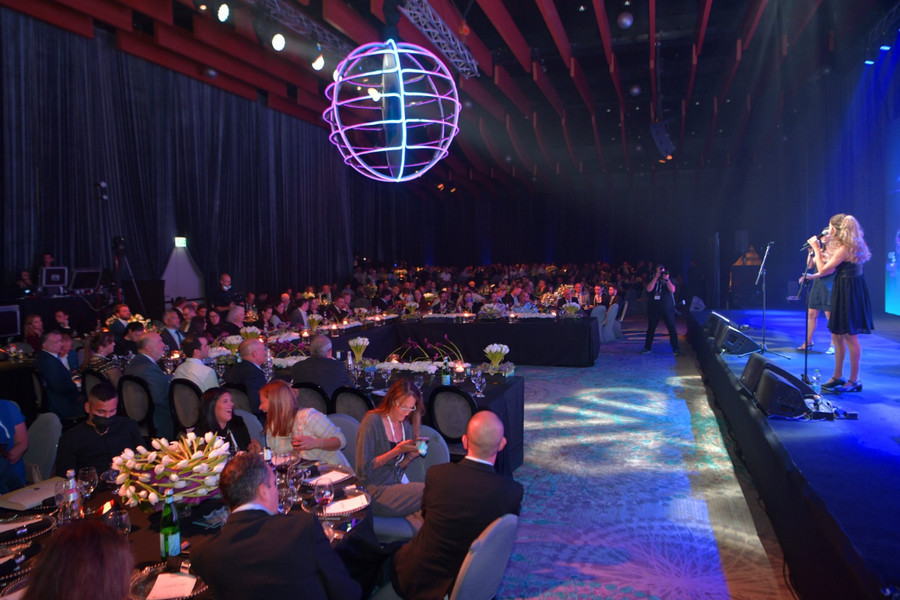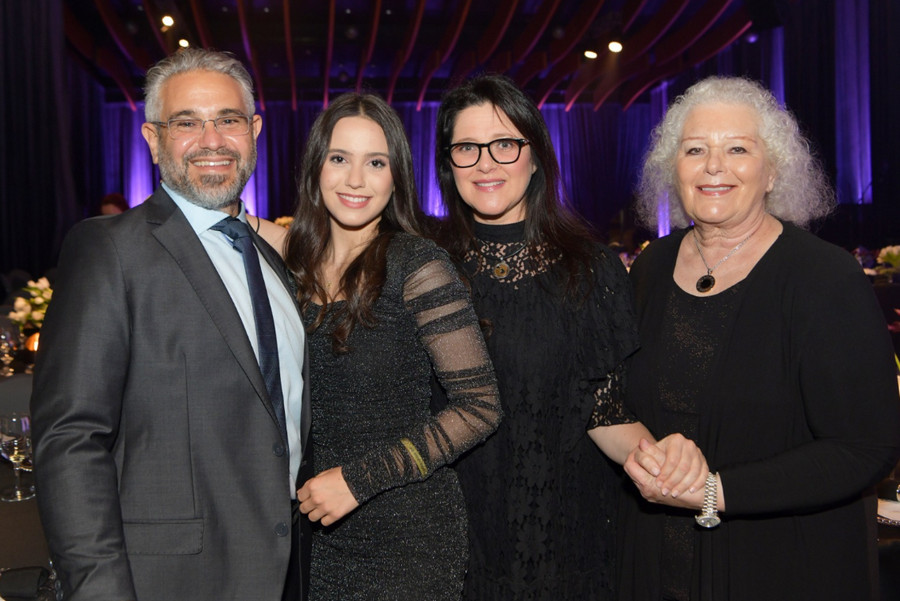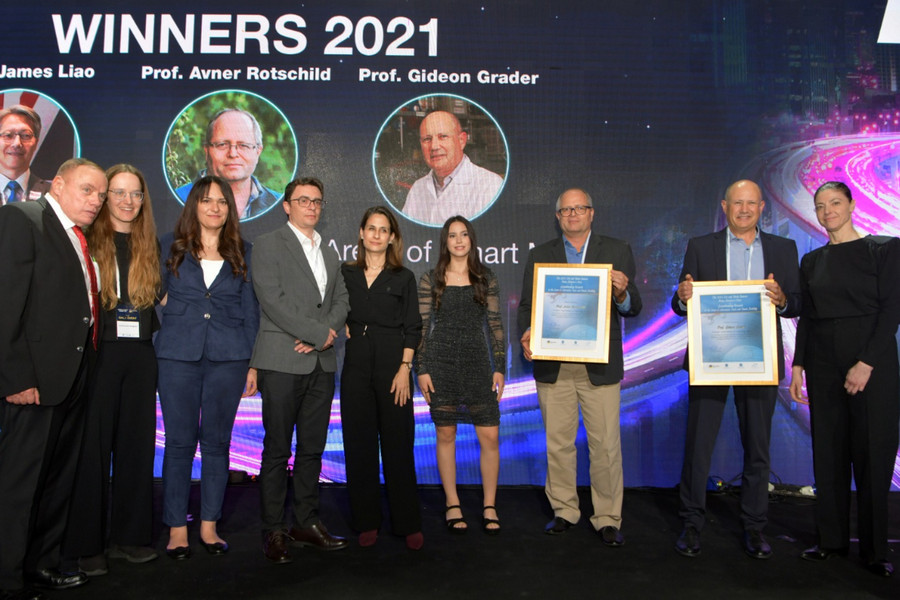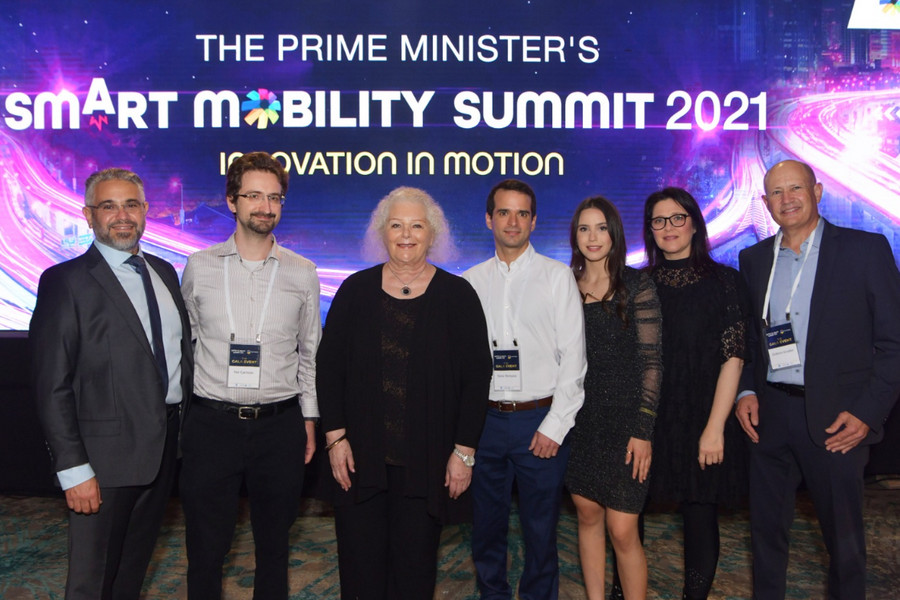 Prize winners are chosen by a committee of international experts out of hundreds of leading scientists, following a rigorous selection process. This year's winners in the category of "Groundbreaking Research in The Areas of Smart Mobility" are Professor James Liao from the Academia Sinica, Taiwan, for his breakthroughs in microbial synthesis of fuel and chemicals from renewable resources and carbon dioxide, and Professors Avner Rothschild and Gideon Grader from the Technion – Israel Institute of Technology, for inventing a novel water splitting technology that provides hydrogen at unprecedented efficiency.
In the category of "Excellence in Science," the award recipients are Dr. Yair Carmon from Tel Aviv University, Dr. Yaniv Romano from Standford University, Dr. Ido Hadar from Northwestern University, Dr. Mor Nitzan from the Hebrew University in Jerusalem and Professor Omri Weinstein from Columbia University.
Prime Minister Naftali Bennett remarked, "The Eric and Sheila Samson-Prime Minister's Prize provides assistance to visionary researchers and much deserved recognition to these talented innovators."
The gala event was attended by many dignitaries, Ambassadors and Ministers from around the world, and Israeli ministers including Merav Michaeli – Minister of Transport and Road Safety, Orit Farkash Hacohen – Minister of Innovation, Science and Technology, Yair Pines – Director General of the Prime Minister's Office, and Himmat Younis – Head of International Programs, Smart Mobility Initiative.
Privacy Overview
This website uses cookies so that we can provide you with the best user experience possible. Cookie information is stored in your browser and performs functions such as recognising you when you return to our website and helping our team to understand which sections of the website you find most interesting and useful.