"During my tenure as the World Chairman of Keren Hayesod from 1988 to 1998, I had the joy of accompanying the Aliyah of the Jews from the former USSR and Ethiopia. By going to fundraise in Jewish communities around the world, to support and welcome these new waves of immigrants, I was not only raising money, I was allowing the Diaspora to join in this incredible momentum of returning to Zion, that same momentum that allowed Israel to build and strengthen itself.
Keren Hayesod is an indispensable link in the unity and solidarity that has existed since the start of the Zionist project and which I hope to continue to manifest itself over the next decade. " – Shlomo Hillel z"l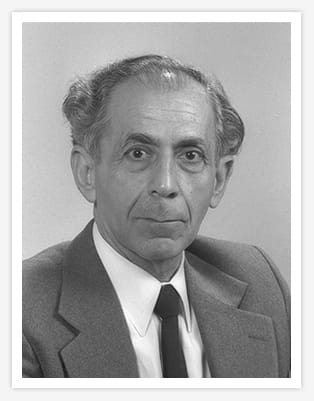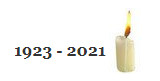 The words written above are from an interview Shlomo Hillel z"l did with Keren Hayesod's French Campaign in 2017. These words symbolize the heart and soul of Shlomo Hillel and his love for his work and for the Jewish people.
We were honored and privileged to have had Shlomo Hillel serve as the World Chairman of Keren Hayesod from 1988-1998. Through his decade-long career leading Keren Hayesod, Shlomo laid the foundation for future generations and for those whose lives he touched on how to be a leader that is purpose-driven and committed to safeguarding the wellbeing of the people of Israel.
In addition to his storied career in Israeli politics, public service and diplomacy, Shlomo Hillel was a man whose life story was masterfully interwoven into the history of the state of Israel and our organization.
As an immigrant to Israel from Iraq at the age of 11, Shlomo Hillel was born with Zionism in his veins. From an early age, he was destined to be a leader of the Jewish people who would go on to work tirelessly to help hundreds of thousands of immigrants from Iraq to immigrate to Israel through a special operation that took courage and a belief that the Zionist dream should be a reality for all.
For all those that had the honor of working with and knowing Shlomo, it was clear that their lives were forever changed by his dedication and unwavering support for the Jewish people.
Shlomo Hillel's life journey took many different turns, having served as an agent of the Mossad LeAliyah Bet, Israeli diplomat and ambassador, a politician, Speaker of the Knesset, Minister of Police, and the Minister of Internal Affairs. However, in addition to all of these prestigious and accomplished careers, Shlomo Hillel was a leader and beacon of hope for the Jewish people.
Shlomo Hillel was awarded the prestigious Israel Prize and Keren Hayesod's Yakir Award, in recognition of his vast accomplishments and contributions to the state and people of Israel.
With integrity, courage, and a vision Shlomo Hillel built a life for himself in the land of Israel that became his sense of purpose. He instilled within all of us the understanding of how impactful and meaningful our lives can be when we make it a priority to look out for one another, to look out for the Jewish people.
Almost two years ago we had the pleasure of filming him for the last time in honor of Keren Hayesod's centennial. We were able to witness his immense sense of passion, his relentless dedication and the emotion that drove him throughout his life. He blessed us with this special message to inspire us and future generations to come and to carry on his legacy.
We invite you to watch the following film in memory of Shlomo Hillel z"l.
May his memory be a blessing.

Privacy Overview
This website uses cookies so that we can provide you with the best user experience possible. Cookie information is stored in your browser and performs functions such as recognising you when you return to our website and helping our team to understand which sections of the website you find most interesting and useful.