ּBenjamin Arrives in Israel for Life-Saving Heart Surgery
He Joined Special Flight from Ethiopia Bringing Home 330 New Immigrants
In an incredible pandemic-era feat, Benjamin, a young 6-year-old boy, has made the journey from Ethiopia to Israel for life-saving heart surgery.
This past Friday, a flight from Ethiopia brought 302 new immigrants home to Israel. Uncertainty had preceded this special flight due to the ongoing shutdown of Ben Gurion Airport in Israel. Only days before takeoff did the government grant special permission for new immigrants to enter the country.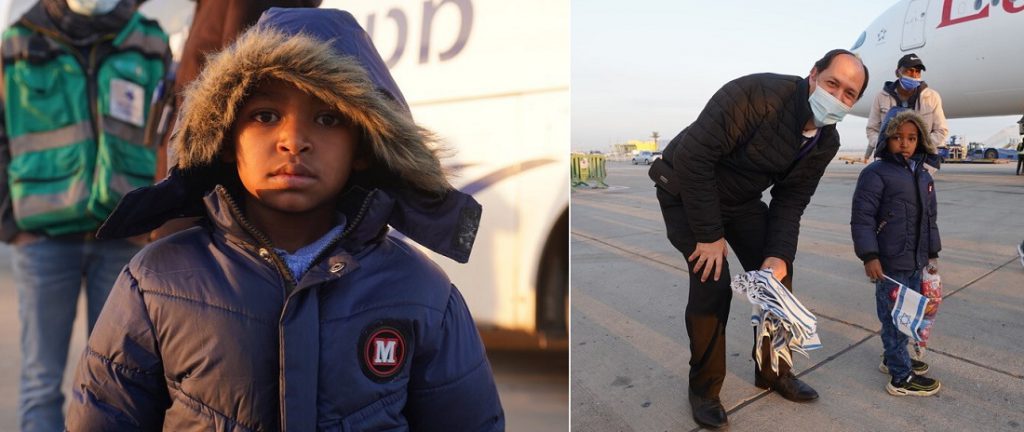 Benjamin was also granted an exemption from Israel's ban on international travellers. A permit is also in the works to allow his mother to join him in Israel for the duration of his treatment, which is being undertaken by Save A Child's Heart. Benjamin and the 302 immigrants on his flight are all currently isolating as per government regulations for incoming travellers.
Benjamin's flight was part of Operation Tzur Israel, which will bring 2,000 Ethiopian Jewish immigrants to Israel and reunite them with their families. The operation is a joint initiative of the Government of Israel, The Jewish Agency for Israel and Keren Hayesod.