Our Staff Answer the Call
Together, we are committed for the people of Israel
We commend our staff for taking part in the Keren Hayesod mission of being for the people of Israel. Our employees got out of the office to help deliver food packages to residents living in Amigour, a project we support to offer a housing solution for Israel's at-risk elderly.
The opportunity to meet our projects' staff and beneficiaries has renewed our dedicated staff's determination to improve lives in Israel.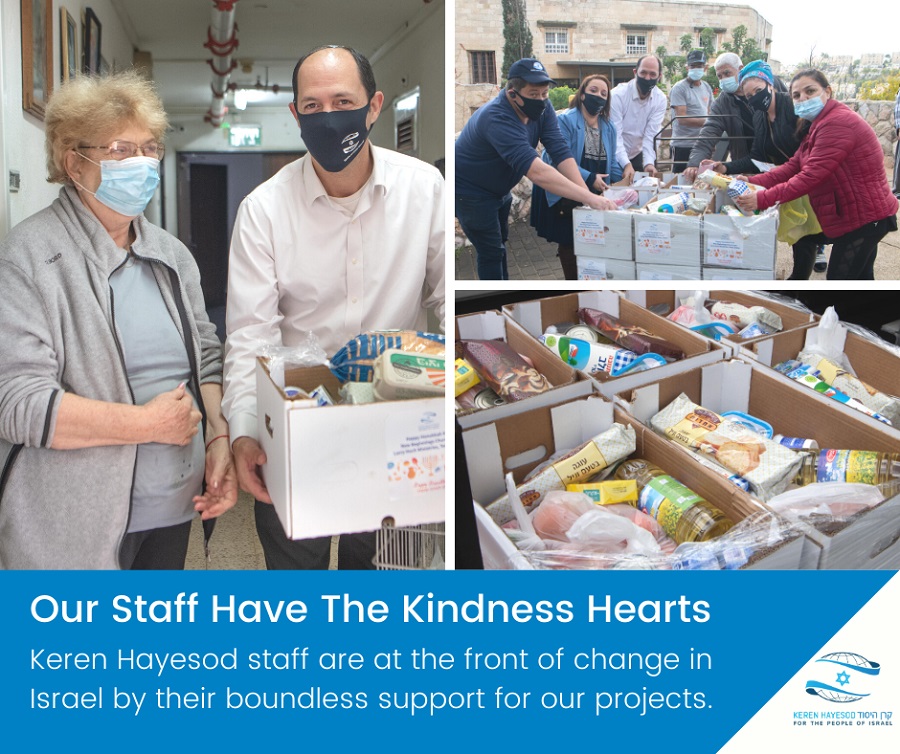 Uri from our Eastern European region noted, "Today motivated us to do more and gave us even greater pride in our work."
Goldie from Friends of Israel echoed the sentiment, "I was moved to see the happiness we brought Amigour's residents."
Yvonne, an Amigour resident, told us that she was moved to see the support and for people to take time out of their days to deliver these packages right before the start of Hannukah. For her, it felt like a holiday miracle.
The food packages were donated by supporters of the Friends of Israel. Thank you to Pastor Larry Huch, founder and senior pastor at the New Beginning Church, and Larry Huch Ministries for their ongoing support to Israel and Keren Hayesod.