Dear Friends of Keren Hayesod,
As life in Israel has started to return to a sense of normalcy following the past difficult period of increased tension and hostilities throughout the country, the number of Covid cases are on the rise again, with children and the elderly being the most vulnerable.
Despite the challenges Israel continues to face as a result of the global pandemic, summer is in full swing, with temperatures rising, and beaches along the Mediterranean filled with beachgoers and children excited to be on their "big summer vacation".
Keren Hayesod has been busy the past few months. During operation Guardian of the Walls in May, Keren Hayesod launched a solidarity campaign, together with our campaigns around the world in support of the people of Israel who were under a constant attack of rockets from Gaza. Thank you to all of you who stood in solidarity with the people of Israel during this difficult period, sending love and support from around the globe.
Following the conclusion of the military operation, Keren Hayesod-Europe kicked-off their second annual Crowdfunding Campaign, this year, in support of the children of Israel whose lives have been torn apart by war and terrorism in Israel and, as a result, live with ongoing trauma. This year's crowdfunding campaign raised 1.2 million euros.
Across the world in Australia, their campaign held virtual missions, taking their community on exciting tours throughout Israel, from the comfort of their own homes. As an ongoing initiative, the Australian campaign holds weekly Israel updates, keeping their KH community updated on everything that is happening within Israel.
As life is beginning to return to routine in parts of Europe, Keren Hayesod's European campaigns in Zurich, the Netherlands and Hungary have been busy with several events, such as their Rothschild Event and the Women's Division Event. Keren Hayesod's World Chairman, Sam Grundwerg attended some of these events, while also visiting Keren Hayesod's campaigns in Amsterdam, Brussels, Paris and Zurich.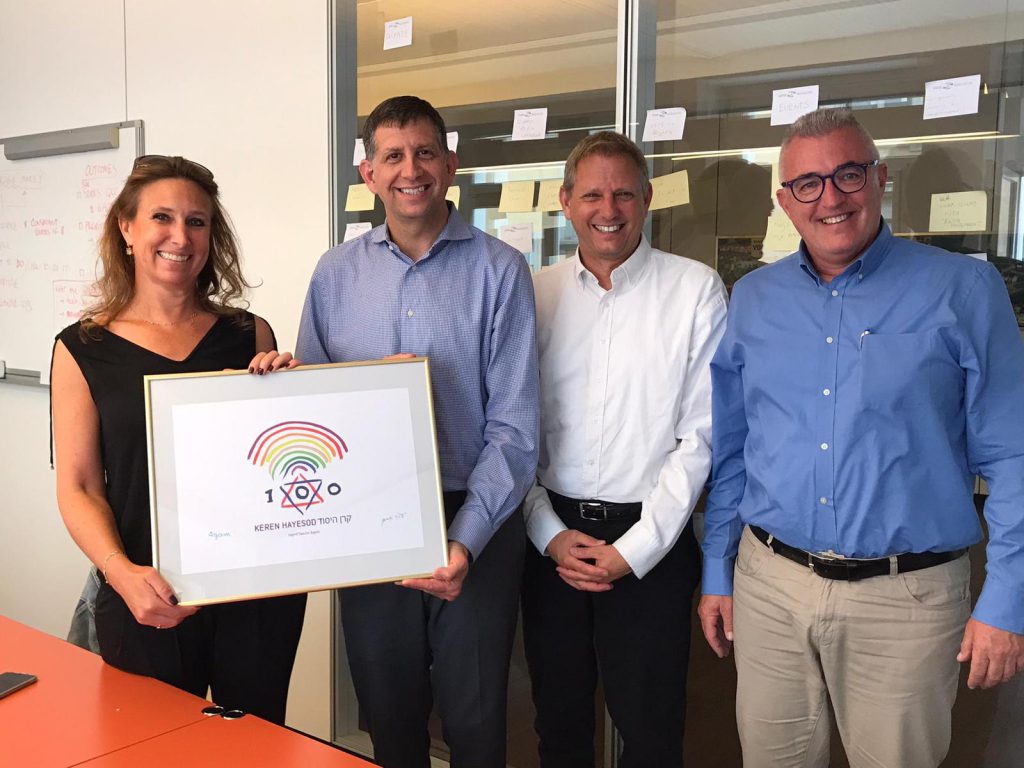 Zurich, Switzerland: Claudia Scheiner – KH (German) Switzerland's recently-appointed Chairperson, Sam Grundwerg – World Chairman of Keren Hayesod, Erez Manheimer – KH's European Regional Director, Alex Kerner – KH's emissary.

Paris, France: A visit of Keren Hayesod's World Chairman in France, together with KH leadership and Daniel Saada – Plenipotentiary Minister Chargé d'Affaires a.i. of the Embassy of Israel in Paris.
This week, Keren Hayesod's World Chairman – Sam Grundwerg and Chairman, World Board of Trustees – Steven Lowy AM, and the worldwide leadership hosted a virtual farewell for Isaac "Bougie" Herzog, the outgoing Chairman of the Jewish Agency for Israel and the President-elect of the State of Israel. Keren Hayesod's leaders joined in from around the world, expressing their gratitude to Mr. Herzog and sent him well wishes ahead of his swearing-in as the 11th President of the State of Israel.

In the coming months, Keren Hayesod-Europe's Walk Israel Mission will begin, bringing KH supporters to Israel for the opportunity to hike a section of southern Israel, covering the Negev and Arava.
With school out for summer, Israel's children and youth are busy with friends and the typical summer activities. Later this summer, many children who are participants in Keren Hayesod-supported projects will have the opportunity to enjoy organized summer activities, like summer camp.
For Israel's elderly, school has continued to be in session as residents of Amigour Sheltered Housing – a Keren Hayesod supported project – have been busy learning how to use a smartphone! Participants gained skills necessary for keeping up with the latest technology and communicating with family and friends.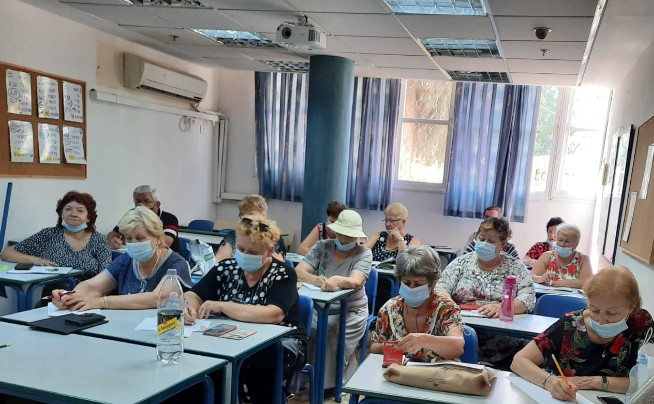 Many of the projects Keren Hayesod supports for the children of Israel will be slowing down in the summer months, but Keren Hayesod will continue to ensure that the safety and wellbeing of all our program participants remains a top priority.
We're on Instagram!
Back at the head office in Jerusalem, exciting new initiatives have been launched in the past month.
For the first time ever, Keren Hayesod is now on Instagram!
Make sure to follow us: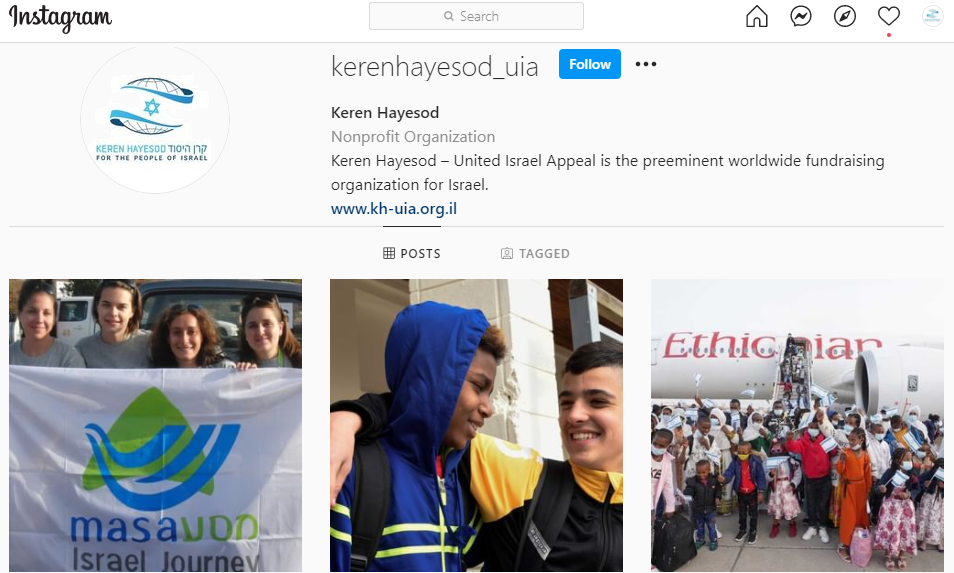 Additionally, Keren Hayesod's newsletter is now in Spanish and Portuguese.
To sign up for the Spanish newsletter click here and for the Portuguese click here.
We invite you to continue following along on social media for continuous updates on all of Keren Hayesod's activities.
Privacy Overview
This website uses cookies so that we can provide you with the best user experience possible. Cookie information is stored in your browser and performs functions such as recognising you when you return to our website and helping our team to understand which sections of the website you find most interesting and useful.