He Came to Israel to Save Lives
We Applaud New Immigrants on the Frontlines
Dr. Masrasha Dassah has fulfilled a lifelong dream of immigrating to Israel. He is 27 years old, married and a father. Finally, after more than 22 years of waiting in Addis Ababa, Masrasha made aliyah and is pursuing a medical licence with help from Keren Hayesod.
As young boy, Masrasha knew he wanted to become a doctor. He spent years living in  an Addis Ababa transit camp and saw first-hand his community suffering from poor conditions and the spread of diseases.
Masrasha pursued his passion at the University of Gondar. He was fortunate to study in English and learned much of the same material that is taught to medical students in Israel. Today, he is part of Professions for Life, an absorption project supported by Keren Hayesod and The Jewish Agency for Israel, which helps new immigrants convert their technical qualifications. Masrasha is now towards the end of the program and preparing for his Israeli medical licensing exam.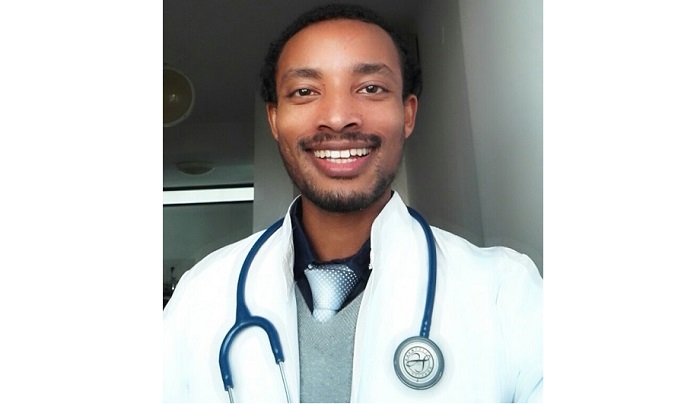 Masrasha dreams of specializing in cardiac surgery at Jerusalem's Shaare Zedek Medical Center. He also recognizes the important part he can play in expanding medical care for all Israelis. In particular, he is ready to "help my community, whose language and cultural limitations sometimes make it difficult for them to receive timely and effective medical treatment."
Masrasha dreamed of coming to Israel for decades. His grandfather made aliyah in 2001 and his older brother followed in 2012. Masrasha joined them in 2019. Like many Ethiopian Jews, Masrasha had to make the difficult choice to leave behind his family, including his wife and daughter. Thankfully, Operation Tzur Israel will be reuniting them soon.
Operation Tzur Israel is a joint project of the Government of Israel, The Jewish Agency for Israel and Keren Hayesod. The efforts will bring 2,000 Ethiopian Jews on aliyah to Israel with the goal of reuniting families that have been separated between the two countries.
Source: The Jewish Agency for Israel