Rachella Ferst Speaks About Her Masa Experience
160,00 Alumni Have Enjoyed Immersive Programs in Israel
Raised in Singapore, Rachella Ferst, 24, graduated last year from Mount Holyoke College in Massachusetts with a double major in psychology and education and a minor in Mandarin Chinese.
She now teaches English as a part of Masa Israel Teaching Fellows at a high school in the Arab-Jewish town of Ramle.
"I've always loved Israel. I've been here twice before and didn't want to leave. I had such a connection with this country, it's almost unexplainable," said Ferst, whose mother is Singaporean and father is Israeli. "But with the coronavirus, I felt I wanted to come back despite the challenges. These students are more behind than ever, especially in peripheral areas, and they need personal attention."
Although Ferst didn't know much Hebrew when she arrived, her background in education and previous work in Southeast Asia — she volunteered at an orphanage in Cambodia for children with HIV-AIDS — prepared her well for Ramle, where her classes at Amal Aleph High School include Arab, Orthodox Jewish, Ethiopian and Russian teenagers. Ferst is one of 160 Masa Israel Teaching Fellows tutoring young Israelis in English.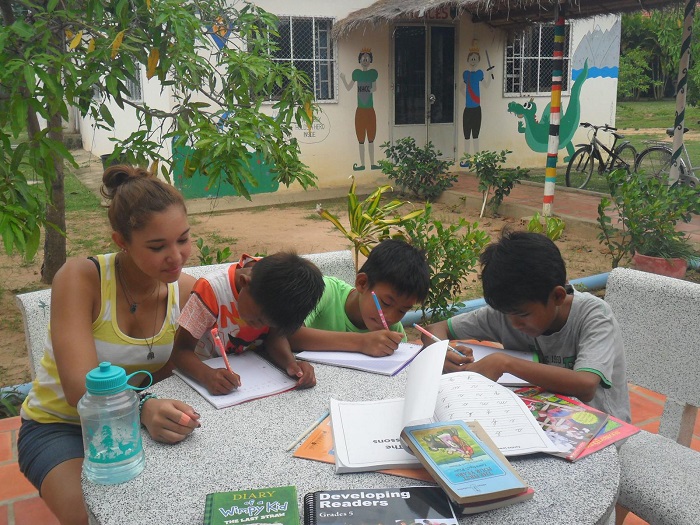 "I assist and provide more one-on-one attention alongside a host teacher who is Israeli and speaks Hebrew," Ferst explained. "We're here to get the kids to practice their English more. With the language barrier, it does get challenging, but I've come to realize — more so than with other classroom settings — you have to be very patient with the students."
Masa Israel Journey is supported by Keren Hayesod. To learn more, click here.