Eric and Sheila Samson's Generosity
A 106-year-old patient has made an incredible recovery from heart surgery at the Samson Assuta Ashdod University Hospital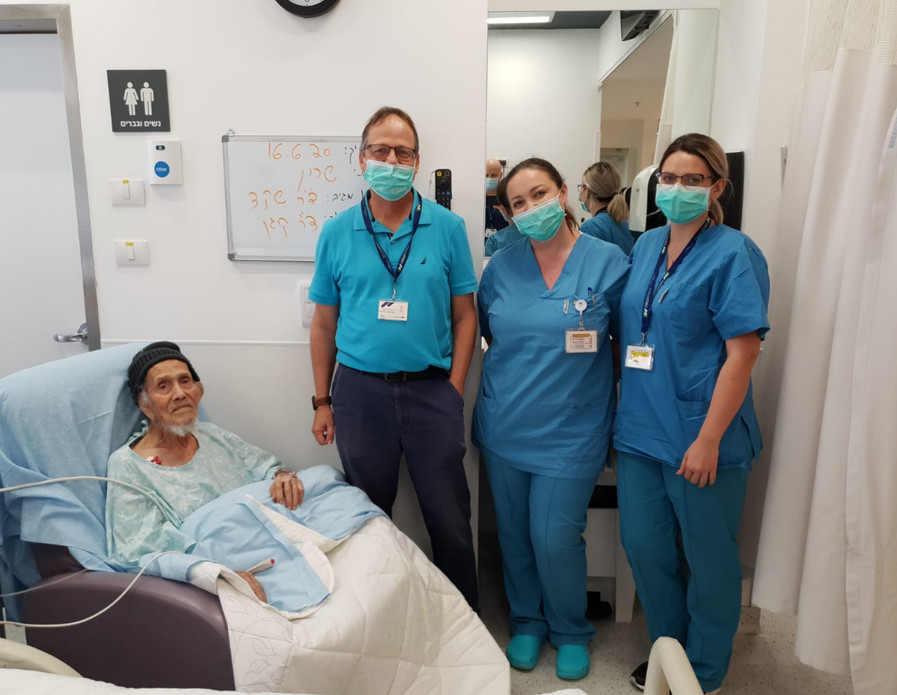 We are pleased to share with you a remarkable story from Israel's medical community made possible by our very generous friends Eric and Sheila Samson.
At 106 years old, Avraham Barry has made an incredible recovery as the Samson Assuta Ashdod University Hospital's oldest patient to undergo surgery for a cardiac catheterization. Avraham made aliyah from Yemen as a young child with his family and lives today in Ashdod. Only days after his surgery, he is preparing for discharge and will soon return home.
For nearly two decades, Eric and Sheila Samson, through Keren Hayesod, have provided unparalleled support for patients like Avraham by giving residents of the periphery greater access to healthcare and advance medical facilities.
We thank the Samsons for their exceptional commitment and dedication to the people of Israel. Their kindness can be seen across the country and is ensuring that our people are living long, healthy and meaningful lives.