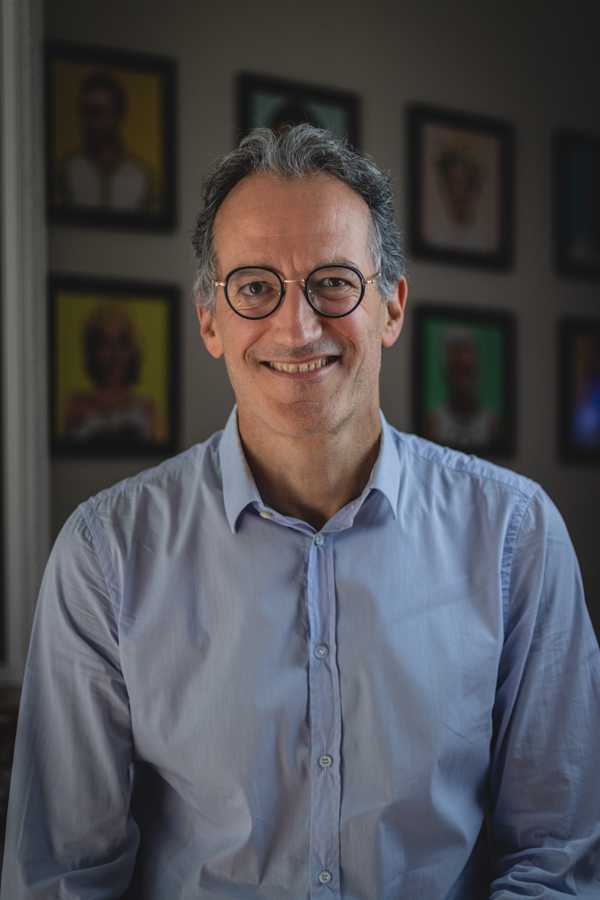 Dan Serfaty
France
Born in Strasbourg in 1966, Dan Serfaty has ardently embraced entrepreneurship and technological innovation throughout his career. He's at the forefront of Artur'In, a groundbreaking initiative with a mission to integrate European SMEs into the social media landscape using AI-enabled platforms. In collaboration with his wife Karen, Dan has also ventured into technology trade shows, creating bridges between tech providers and the hospitality and retail sectors.
While Dan has achieved notable success in the business realm, he also felt a deep calling towards philanthropy. Recognizing that the charitable sector could benefit from entrepreneurial strategies and technological integration, he took on the role of President of the French Campaign of Keren Hayesod. Believing in the potential of modern strategies to benefit philanthropic endeavors, Dan is dedicated to fostering positive and sustainable change within the sector.
Dan's commitment extends beyond leadership roles. He actively contributes to mentoring initiatives, offering insights from his journey to up-and-coming entrepreneurs. Through platforms like Techstars and IME France, he hopes to support and inspire those navigating the early stages of their entrepreneurial paths.
Dan holds an MBA from HEC Paris. Married with three daughters, soon-to-be grandfather, he has an appreciation for languages, being conversant in French, English, Italian and currently delving into Hebrew and Mandarin. His interests include arts, books, football, meditation and wine.
Back
Privacy Overview
This website uses cookies so that we can provide you with the best user experience possible. Cookie information is stored in your browser and performs functions such as recognising you when you return to our website and helping our team to understand which sections of the website you find most interesting and useful.