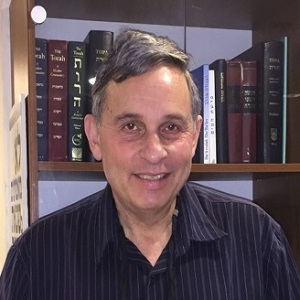 David Bernstein
Israel
David Bernstein- Deputy Director General IMPJ- Director of Overseas Relations and Development– Member of the WZO Executive.
David Bernstein was born and grew up in San Francisco, California. His family belonged to Congregation Sherith Israel and there David taught in the Sunday School, was President of the youth group and active in NFTY the youth movement and in the Reform Movement's summer camp in Northern California, Camp Swig (today Camp Newman) where he was a camper, counselor, and associate director. David was a founding member of Kibbutz Yahel the first Reform Movement Kibbutz in Israel and made Aliyah there in 1979. On Kibbutz Yahel, David served as Manager of the Regional Date Packing Plant, and as Economic Director of the Kibbutz. There, David met his wife Nirit, a graduate of the Reform Movement's Leo Baeck School in Haifa and they were married in a Reform Ceremony in 1983. From 1988-92 David served as Central Shaliach to the Reform Movement in North America. Upon returning to Israel, David left Kibbutz Yahel and began working in the Jewish Agency for Israel. During his 20 years in the Jewish Agency David served as Director of the Partnership and Overseas Relations Department, and was a founder and Director of the Partnership 2000 project, which partnered 45 Israeli cities and regional councils with Jewish Communities throughout the world.
David throughout all his years in Israel has been a volunteer activist in the Israel Reform and Progressive Movement, as chair of his congregation, Birkat Shalom at Kibbutz Gezer and as Chair of the National General Assembly of the IMPJ. In 2014, David joined the senior professional team of the IMPJ.
In the World Zionist Organization David has served in a variety of volunteer positions on behalf of ARZENU the Federation of World Reform Zionist Movements. These positions include member of the Presidium and of the WZO Budget Committee. In June 2021, David was appointed to the Executive of the World Zionist Organization, and recently to the Board of Trustees of Karen HaYasod.
David has an undergraduate degree in History and Economics from Pitzer College and an MBA from UC Berkeley. David is married to Professor Nirit Bernstein, a scientist and senior researcher at the Volcani Institute (the Ministry of Agriculture's Research facility), who is an expert on water and salinity, and lately has become a groundbreaking scientist in the research of medical cannabis.  Nirit and David have two sons, Alon age 27 and Matan age 24. They live in Moshav Sataria, an agricultural settlement near Rehovot in the Gezer regional council.
Back
Privacy Overview
This website uses cookies so that we can provide you with the best user experience possible. Cookie information is stored in your browser and performs functions such as recognising you when you return to our website and helping our team to understand which sections of the website you find most interesting and useful.