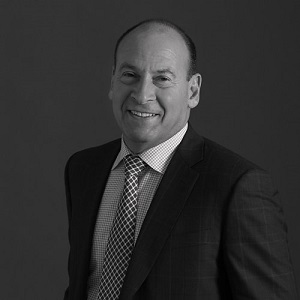 David Engel
Montreal, Canada
A native Montrealer, David Engel's long and fruitful career in the Jewish Community began in 1978 when he became Chair of the Young Leadership Group. After moving to Toronto in 1983, David held many roles as he worked his way up the rungs of the Toronto Federation. He began as a canvasser, and held many leadership roles including Chair of the Annual Walk for Israel, Campaign Chair of the 2000 UJA Campaign, Chair of the Federation in 2006 and is currently the immediate past chair of the board.
During his past years he has also sat on the UIA board as well as the executive. David now serves as President of United Israel Appeal of Canada.
He is the recipient of UJA Federation Leadership Development Award; the Phil Granovsky Award for Campaign Excellence and within UIA was the first recipient of The Julia Koschitzky Leadership Award.
David is the president of Innovative Graphics Group, a marketing organization that works with large direct marketers in North America and holds 3 patents.
Within that industry he also serves as the Secretary Treasurer and Sponsorship Chair of the Canadian Marketing Association, having just raised over $1000000 for education in the Canadian Marketing community.
He has been married to Judy, a community leader in her own right for 30 years and they have three children, Tina, Paul and Daniel.
Back
Privacy Overview
This website uses cookies so that we can provide you with the best user experience possible. Cookie information is stored in your browser and performs functions such as recognising you when you return to our website and helping our team to understand which sections of the website you find most interesting and useful.