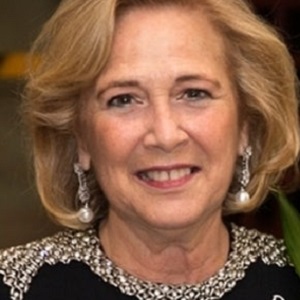 Esther Mor
Israel
WJC Vice-President (WIZO)
President, Women's International Zionist Organization
Born:                    Peshawar (Pakistan) of Russian parentage
Family Status:       Married, three children, 8 grandchildren.
Resided in India, Italy, Japan, Hong Kong, Thailand, Switzerland, Belgium, the US, and, since 1980, in Israel.
Education and Skills
1959-1963        B.A. degree in Art and Literature, St. Xavier's University, Bombay
Taught bible studies for 5 years in Habonim Youth Movement, Bombay 1975-1978        Fashion and Jewelry Design Academy, Italy
1965-1972        Hasbara for the Jewish community in Kobe, Japan
2008-2016        Initiated new WIZO annual fundraising campaigns as well as ongoing campaigns:         Pesach, Rosh Hashana, Bar Bat Mitzva, Sponsor a Youth, Heritage Trip to Poland, and Sponsor a Child
Languages       English, Hebrew, Italian, Bukhari (Persian), French, Japanese, Hindustani, Urdu, understand Spanish. Studying  Chinese.
Volunteer Work
2000-2004         Treasurer IWC first term
2005-2006         Vice President IWC
2006-2008         President IWC
2015-2018         Treasurer IWC second term
2003-2013         Founded and Chaired Friends of WIZO in Israel
2001-Present     WIZO Fundraising Division
2002-2008         Deputy Chair World WIZO Fundraising Division
2008                 Designed WIZO Chai and Sponsor a Child Diamond Pin
2008-present     Chairperson World WIZO Fundraising Division
2010                 As Chair of Friends of WIZO, partnered with WIZO Israel to host National Bar/Bat Mitzvah of 600 children and their parents in Jerusalem at the Kotel
2012                 Designed World WIZO Women's council pin, WIZO men's pin
2014                 Designed Sponsor a Youth Pin
2016                 Elected President World WIZO
2008-present     Italy-Rome, Milano; Switzerland-Zurich, Berne USA- Miami, L.A., N.Y.,
Back
Privacy Overview
This website uses cookies so that we can provide you with the best user experience possible. Cookie information is stored in your browser and performs functions such as recognising you when you return to our website and helping our team to understand which sections of the website you find most interesting and useful.