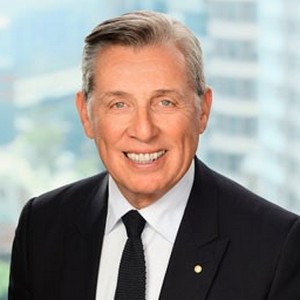 Harold Finger
Australia
Harold Finger is a member of the Keren Hayesod World Executive, a Life President of UIA NSW and the former UIA Australia Federal President (2012-2018).
Harold first joined UIA in 1978. Since then, he has held major positions in the organisation, serving as Chairman of the Young Leadership Division (1990 -1992), Chairman of UIA NSW (1998-2002), and President (2002-2007). He has also led several UIA missions to Israel. Harold has been involved in various other communal organizations, among them the Sydney Jewish Museum and Moriah College.
Harold has received numerous awards over the years, including the esteemed Yakir Keren Hayesod Award presented to leaders of Keren Hayesod in recognition of their commitment and volunteerism for the organisation; the Louis Klein Award for outstanding leadership on behalf of Israel and the Jewish people; and the Yom Ha'Askan Award for outstanding efforts.
Back
Privacy Overview
This website uses cookies so that we can provide you with the best user experience possible. Cookie information is stored in your browser and performs functions such as recognising you when you return to our website and helping our team to understand which sections of the website you find most interesting and useful.