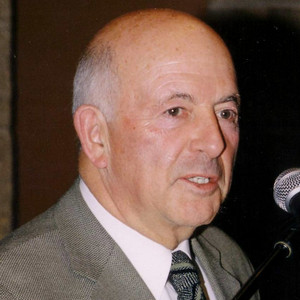 Harvey Wolfe
Montreal, Canada
Harvey Wolfe is a partner in the firm of Shapiro and Wolfe Architects. Mr. Wolfe, a member of the Quebec Order of Architects, the Ontario Association of Architects, and the Royal Architectural Institute of Canada, graduated from McGill University with a Bachelor of Architecture in 1958. While at McGill, he won the Turnbull Elevator Prize, and in 1958 he won the National Pilkington Glass Traveling Scholarship, which allowed him to travel in Europe studying architectural design.
Harvey Wolfe's long time involvement with the Jewish Community has seen him hold such esteemed positions as Chairman of the Executive Committee of the Montreal Federation. He served as President of FEDERATION CJA, Montreal, from 1991 to 1993 and Chairman of the 1995 Federation CJA Campaign.
In January 1996, Mr. Wolfe was elected President of the United Israel Appeal of Canada. He also serves as a member of the Jewish Agency Board of Governors, and as a member of its Executive. He served on the Executive Committee of the Council of Jewish Federations (currently UJC), and as Vice-President of CJF of Canada (currently UIA Federations Canada).
With the merger of UIA Canada and CJF Canada in 1998, Mr. Wolfe assumed the Presidency of the new UIA Federations Canada and served in that capacity until June 1999. He continues to actively serve as a leader in UIA Federations Canada, Keren Hayesod and the Jewish Agency for Israel as well as his local community. Harvey Wolfe is a role model to many in Montreal, Canada and throughout the Jewish world.
In 1996 Mr. Wolfe received the FEDERATION CJA Award for Distinguished Service, and in 1997 was awarded the Samuel Bronfman Medal by FEDERATION CJA.
Mr. Wolfe was elected in June 2001 to the position of World Chairman of the Board of Trustees of Keren Hayesod.
Harvey Wolfe currently co-chairs the Capital Funds Campaign for the Shaar Hashomayim Synagogue, is on the Board of Mount Sinai Hospital Montreal – Foundation, on the Board of Federation CJA, Vice President of the Montreal JCC, Vice President of the Shaar Hashomayim Synagogue and on the executive of UIA Federations Canada.
Harvey Wolfe is married to Roslyn, who is also very involved in the Jewish Community, having served as Chair of the Montreal Women's Division of CJA, and Co-Chair of the 1993 CJF General Assembly in Montreal. The Wolfes have three children, and 10 grand children.
Back
Privacy Overview
This website uses cookies so that we can provide you with the best user experience possible. Cookie information is stored in your browser and performs functions such as recognising you when you return to our website and helping our team to understand which sections of the website you find most interesting and useful.