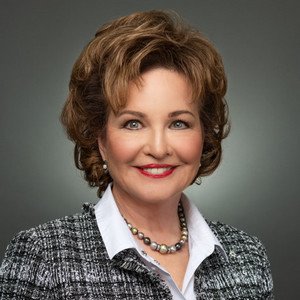 Julia Koschitzky
Toronto, Canada
From June 1992, to June 1997 Julia Koschitzky was Chair of the Keren Hayesod World Board of Trustees, having completed a two-year term as President of the United Israel Appeal of Canada. She currently serves on the Keren Hayesod-UIA Executive and has been named Honorary President. She served as Chair of the Israel Now Consortium and as Chair of Israel Advocacy for the Toronto Jewish Federation. Mrs. Koschitzky serves as a Trustee of the York University Foundation and served on the Advisory Board of York University for Jewish Studies. She is the immediate past President of the Jerusalem Foundation of Canada.
As U.I.A. President, from 1990 -1992, she had an important role in shaping the relationship of Canadian Jewry with Israel, with particular reference to UIA's mandate in supporting human, social and educational needs. This was especially meaningful, as Canadian Jewry had taken a central place in "Operation Exodus", the campaign to assist the mass immigration of Soviet Jews to Israel. From 1998 to 2003 she served as Chair of UIA Federations Canada, the organization resulting from the amalgamation of UIA of Canada and CJF Canada. In 1998, Julia Koschitzky chaired the highly successful Israel at 50 celebrations in
Toronto.
Mrs. Koschitzky was Chairman of the Toronto UJA Women's Division Campaign in 1985. Three years later, she became General Co-Chairman of the Toronto UJA Campaign (1988189). Her Chairmanship was an outstanding success.
She has become increasingly involved with the Jewish Agency for Israel, serving as a Member of the Board of Governors since 1990, a member of the Executive for the past thirteen years, and has co-Chaired the Education Department of the Jewish Agency.
Mrs. Koschitzky has served on the Board of Directors of Canadian Jewish News and was Chair of the L.A. Pincus Fund for Jewish Education in the Diaspora. Julia Koschitzky served as Chair of the Toronto "Israel Now' Advocacy Committee.
AWARDS
1990 Woman of Valour Award – Business and Professional Women's' Division
1993 Commonwealth Medal for 125 Anniversary of Confederation of Canada
1994 Jerusalem Award – Canadian Zionist Federation
1997 Ben Sadowsky Award – For outstanding dedication to the Toronto Jewish community
1997 Israel Goldstein Prize – Knesset, Jerusalem for outstanding service to Keren Hayesod.
1998 Washington (September) UJA Federations of North America – special presentation honouring past Chairs of Keren Hayesod
1999 Ontario's Volunteer Service Award, presented by Lt. Governor Hilary Weston.
2003 Honorary Doctorate of Humane Letters – Yeshiva University
2010 Bronfman Award to Julia & Henry Koschitzky from Canadian Jewish Congress
Julie Koschitzky's whole life has been steeped in Yiddishkeit, something she and her husband have imparted to their four children together with their involvement and active participation in Jewish communal life. Her proudest achievement to date – 18 grandchildren
Back
Privacy Overview
This website uses cookies so that we can provide you with the best user experience possible. Cookie information is stored in your browser and performs functions such as recognising you when you return to our website and helping our team to understand which sections of the website you find most interesting and useful.