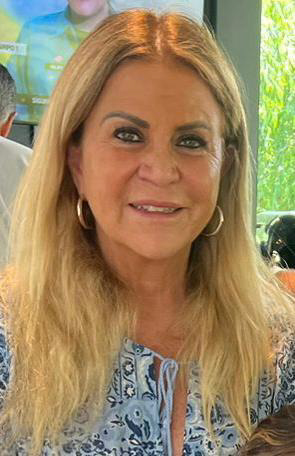 Lina Kably
Mexico
Born in Mexico City on June 13, 1959, to a Jewish traditionalist family from Damascus.
Went to School at Beit Sefer Tarbut, Mexico.
Married to Dr Alberto Kably, and have four children and 11 grandchildren.
From 1992-1997, she joined the University "Iberoamericana" in Mexico, studied Computer Science, and had a short marketing career.
1997-2022 joined the leadership board of Alianza Monte Sinai Community, in which she played many roles, including General Secretary of the board and the first woman to be Vice-president.
A member of the "COMITÉ CENTRAL DE LA COMUNIDAD JUDÍA DE MÉXICO" (Mexican Jewish Community Central Committee), which represents the most representative delegation, where only one delegate of each of the six communities in Mexico can join.
In 2019, Lina participated as a judge in the annual AVIV Jewish folk dance festival. For the last 8 years, Lina has been a member of Keren Hayesod.
In 2020, Lina became the first woman to be Keren Hayesod Vice President at the Mexico Campaign.
Starting in 2022, Lina was elected to be the President of the Keren Hayesod Mexico Champaign.
Back
Privacy Overview
This website uses cookies so that we can provide you with the best user experience possible. Cookie information is stored in your browser and performs functions such as recognising you when you return to our website and helping our team to understand which sections of the website you find most interesting and useful.