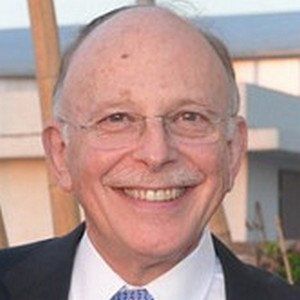 Mark Leibler AC
Melbourne, Australia
Mark Leibler AC is a pre-eminent Australian tax lawyer and corporate strategist, with a strong commitment to social justice and reconciliation. According to Chambers Asia Pacific 2015 Mark is praised by commentators as being "highly analytical and objective – the best strategic thinker and negotiator in Australia." His lifelong contribution and service to the Jewish community and Australia-Israel relations has been publicly recognised by successive Australian governments. In 2014 he was named in the Jerusalem Post as one of the 50 most influential Jews in the world.
In December 2014 Mark was awarded The University of Melbourne's highest individual honour, the degree of Doctor of Laws honoris causa, an honour reserved for eminent leaders distinguished by their leadership, significant commitment and service to the Australian and international community. The university acknowledged Mark's significant contribution, particularly in the areas of support for Indigenous rights, service to the Jewish community and excellence in the law.
Mark occupies senior leadership roles in several Australian and international Jewish bodies and has been involved as a participant, activist and leader since he was a teenager. He is one of a small number of recipients of the Israel Goldstein Award for distinguished leadership by Diaspora leaders, presented by Israeli President Shimon Peres in June 2011.
He has worked to foster strong bi-lateral relations between Australia and Israel at all levels of government, as well as trade, diplomacy and culture. In Australia he holds the positions of National Chairman of the Australia/Israel & Jewish Affairs Council, Life Chairman of the United Israel Appeal of Australia and Governor of the Australia-Israel Chamber of Commerce.
Mark served for 10 years as President of the Zionist Federation of Australia and for six years as the President of the United Israel Appeal of Australia. Internationally, Mark is a past Chair of the World Board of Trustees of Keren Hayesod – United Israel Appeal, serves on the executive of the Jewish Agency for Israel, and holds office as a Governor of Tel Aviv University.
Mark is a tireless supporter of Indigenous rights and under his leadership Arnold Bloch Leibler has acted on behalf of the Yorta Yorta in their native title claim, and the provision of pro bono services to a range of Indigenous and charitable organisations. He has served more than a decade on the Board of Reconciliation Australia and is co-Chair of the Expert Panel on Constitutional Recognition of Indigenous Australians.
His service to the nation was recognised in 2005 with appointment as a Companion of the Order of Australia, the highest degree for community service, in acknowledgment of his service to business, to the law, particularly in the areas of taxation and commercial law, to the Jewish community internationally and in Australia, and to reconciliation and the promotion of understanding between Indigenous and non-Indigenous Australians.
Back
Privacy Overview
This website uses cookies so that we can provide you with the best user experience possible. Cookie information is stored in your browser and performs functions such as recognising you when you return to our website and helping our team to understand which sections of the website you find most interesting and useful.