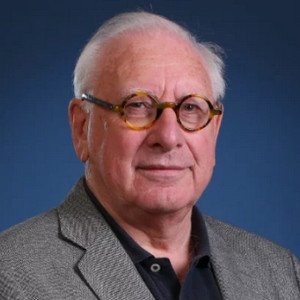 Menno Emanuel Paktor
​Amsterdam, Holland
Menno Paktor was born in 1946 into a family of diamond merchants. His parents survived the war in the south of Holland.
Following his high school studies in Amsterdam, he studied Econometrics at the University of Amsterdam, receiving a Master's degree in 1973. While at university, he met his future wife, who came from a family with an active Keren Hayesod background. In fact, she was involved in Keren Hayesod work much earlier than he.
Menno Paktor worked in banking for a few years, but was soon asked to join the family textile trading business, where he was appointed Managing Director. The Paktor family has succeeded in transforming their company into a large international business. As a representative of the Dutch textile importers, Menno serves on various committees.
He became the first post-war born board member of the Amsterdam Jewish community, serving as treasurer and later as chairman. Other positions he has held include treasurer of Jewish Social Work (where he succeeded another Yakir Keren Hayesod Award recipient, Herman Menco), and treasurer of the Jewish umbrella organization in Holland – the Organization of the Dutch Jewish Communities.
Menno Paktor has been associated with Keren Hayesod Holland ever since his wife, Louise, served on the Board of Directors. When she resigned after many years, he was asked to become Chairman, a position he has held from 1997 to 2007. Menno is also a member of the Keren Hayesod Board of Trustees.
Menno Paktor and his wife, Louise, have two children, Ilana and Jaron, and four grandchildren.
Back
Privacy Overview
This website uses cookies so that we can provide you with the best user experience possible. Cookie information is stored in your browser and performs functions such as recognising you when you return to our website and helping our team to understand which sections of the website you find most interesting and useful.