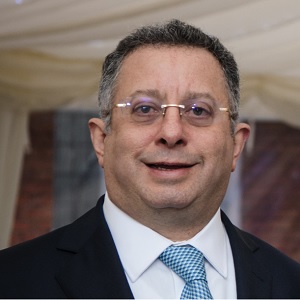 Miguel Abadi
London, England
Miguel Abadi was born in Buenos Aires in 1963 and lives in London since 2002
He graduated as a CPA in Argentina in 1988. He started working in banking while still a student and at a young age cofounded Gems, an international alternative asset management and investment group of companies. In 2002 he moved to London with his family in order to expand the activities of the group, serving at CEO of Gems Advisors Limited till today.
A committed Jew, he has been involved in several charitable activities since the early 1980s, taking an interest in several issues concerning the Jewish people: poverty, outreach, orthodox-secular relations, the publication of Torah books, among other issues.
Today in the  he is a Trustee of Chazak, an outreach organisation of the Sephardi community, British Friends of United Hatzalah and The Kemach Foundation, an organisation dedicated to increase the level of Haredim in the Israeli workforce. For many years his family took a role in the wellbeing of Israeli soldiers, adopting a IDF unit of parachuters, Bach 35.
Specifically in terms of Keren Hayesod he served  among other positions as Chairman of Dor Hemshech in Argentina. He was part of several missions and represented Keren Hayesod at a UJA young leadership conference in Washington DC.
Miguel is married to Fabiana. They have four children and two grandchildren
Back
Privacy Overview
This website uses cookies so that we can provide you with the best user experience possible. Cookie information is stored in your browser and performs functions such as recognising you when you return to our website and helping our team to understand which sections of the website you find most interesting and useful.