Penny Hurst OAM
President of the International Women's Division of KH-UIA​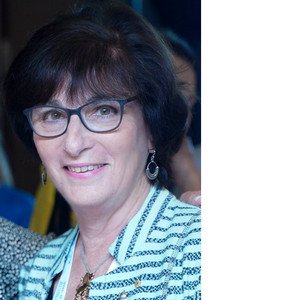 Penny Hurst OAM
Sydney, Australia
Honorary President, Penny Hurst OAM was born in London but raised and educated in Sydney, where she studied chartered accountancy, philosophy, and education.
Coming from a strong family history of communal involvement and support for Israel, Penny began playing a part in Keren Hayesod-UIA's Women's Division shortly after marrying.
Involved in Israeli and Jewish affairs since 1971, Penny has held various leadership positions within Keren Hayesod-UIA, including Chairman of the Women's Division NSW and Chairman of the General Division NSW. She is currently Life Chairman of the General Division NSW and Past President of the Women's Division in Australia.
She served as Vice President of the IWD for English-Speaking Countries until September 2016, when she was elected President of the IWD.
In 1998, Penny received the inaugural Keren Hayesod Yakir Award in honor of Israel's 50th anniversary for outstanding service to the Jewish people at a ceremony at the Citadel in Jerusalem, attended by the President of Israel and three Israeli prime ministers, past and present.
Penny held leadership positions in the Jewish community of Sydney for many years and was on the Board of Directors of the Australia Israel Chamber of Commerce, The Shalom Institute, and Masada College.
In 2007, she received the Member of the Order of Australia Award (OAM) for her service to the Jewish community, particularly through UIA Australia and her fundraising for educational organizations.
Penny remains passionately committed to her work for Israel and Keren Hayesod- UIA. She lives in Sydney.
Back
Privacy Overview
This website uses cookies so that we can provide you with the best user experience possible. Cookie information is stored in your browser and performs functions such as recognising you when you return to our website and helping our team to understand which sections of the website you find most interesting and useful.