Penny Hurst OAM
President of the International Women's Division of KH-UIA​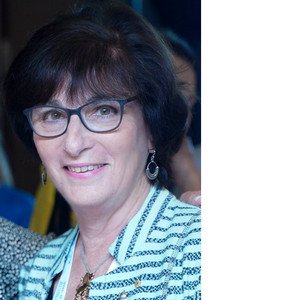 Penny Hurst OAM
Sydney, Australia
Born in London, Penny emigrated to Australia as a child. She was educated in Sydney – undertaking tertiary studies first in Chartered Accountancy and more recently in Philosophy and Education.
Penny comes from a family with a strong history of communal involvement.  Her uncle, Louis Klein, was Chairman of UIA in NSW whilst her aunt, Mona Klein, was founding Chair of UIA NSW Women's Division.  Mona, together with Penny's mother, Iris Jacobs, worked tirelessly to build Women's Division; they were responsible for its growth into a strong, vibrant part of the NSW Campaign.
In 1998, on the occasion of the 50th anniversary of the establishment of the State of Israel, Penny was presented with the Keren Hayesod United Israel Appeal Yakir Award.
Penny currently holds, and has held, many positions in the UIA in Australia as well as other communal organisations including:
United Israel Appeal of Australia National President, Federal Women's Division, since 2001
Chairman, NSW General Division Campaign, since 2002
Chairman, NSW Women's Division, 1997-2001; Co-Chairman, 1992-1997
Chairman, North Shore Executive Committee, 1988-1991
Executive Member, 1983-1987
Member, since 1967
Other positions include:
Vice-President, Shalom Institute, since 2004; Secretary, 2001-2004
Appeal Co-Ordinator, Capital Appeal, 2001; Board Member, since 1999
Director, Australia-Israel Chamber of Commerce, NSW, since 1999
Member, Board of Management, Masada College, 1992-1998
Penny lives in Sydney with her husband, Keith, and has three children  – Scott, Shane and Rebecca.
Back
Privacy Overview
This website uses cookies so that we can provide you with the best user experience possible. Cookie information is stored in your browser and performs functions such as recognising you when you return to our website and helping our team to understand which sections of the website you find most interesting and useful.