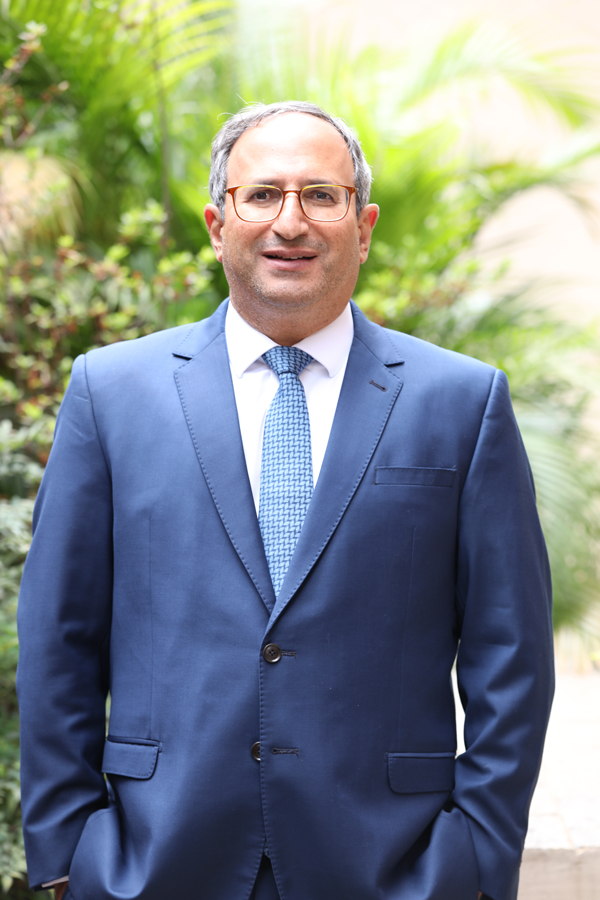 Rafael Nasser
Sao Paulo
Alongside his accomplished career, Rafael Nasser has passionately dedicated his life to numerous community causes.
He graduated from the esteemed Armando Alvares Penteado Foundation in São Paulo with a degree in Business Administration. He then followed in his grandfather and father's footsteps, pursuing a career in the textile sector for over 30 years. Rafael runs Grife Têxtil, a household name in the industry on account of its strong presence in the domestic market producing fabrics for women's fashion and fitness.
He has always been passionate about giving back to the community. From age five, he attended the Jewish school Colégio Iavne, becoming actively involved in the local youth movement, Netzah Israel. Under the guidance of his father, he developed a taste for Jewish life and the Zionist movement, which he has passionately pursued in his work with Keren Hayesod.
Inspired by Operation Moses (Mivtza Moshe), the rescue operation to bring Ethiopian Jews to Israel, Rafael's university days saw him joining Keren Hayesod (Fundo Comunitário), working in a fundraising committee with his mentor and confidante Eti Rappaport.
He became President of Dor Hemschech and Dor Achshav, later serving as President of the General Campaign. Additionally, Rafael is Vice President of Congregação e Beneficência Sefardi Paulista ‒ Beith Yaacov, and has held positions such as Secretary-General of the Israeli Federation of the State of São Paulo.
Rafael is a father of four—three girls and one boy. His second daughter, Selly, made Aliyah and studied law at The Hebrew University of Jerusalem. Rafael Nasser's tireless work ethic, passion, and commitment to excellence have made him a respected leader both in the textile industry and the Jewish community.
Back
Privacy Overview
This website uses cookies so that we can provide you with the best user experience possible. Cookie information is stored in your browser and performs functions such as recognising you when you return to our website and helping our team to understand which sections of the website you find most interesting and useful.