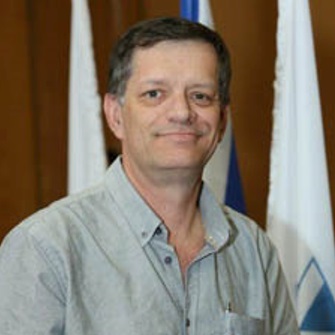 Sergio Edelstein
Israel
Sergio Edelstein was born in Uruguay in 1962 and was educated in the Jewish education system and the youth movement "Hanoar Hatzioni", where he served as educator and madrich. Sergio held key positions in the Latin American hanhaga – as the continent Education Coordinator and twice as Head of Machon Continental among other positions. Sergio is a graduate of the Machon L'Madrichei Chutz Le'Aretz in Jerusalem.
He made Aliyah in 1985, completed Bachelor's and Master's degrees in Educational Management and served in the IDF. After completing his military service, Sergio started working at the Hanoar Hatzioni movement as a member of the Mazkirut Olamit. He held various educational and management  positions in the movement and served for years as the movement's General Director.
Among Sergio's other positions are: Mazkir Kibbutz Ein HaShlosha, Chair of the Council of World Zionist Youth Movements, Chair of the Machon L'Madrichei Chutz Le'Aretz in Jerusalem and the Marva program, a member of the Zionist Management and Keren Hayesod Board of Governors and other commissions.
Sergio is a lecturer in various fields of education in different frameworks, an educator and creator of educational materials and a writer in the area.
Sergio is married to Dorita and is the father of Nicole and Dan.
Back
Privacy Overview
This website uses cookies so that we can provide you with the best user experience possible. Cookie information is stored in your browser and performs functions such as recognising you when you return to our website and helping our team to understand which sections of the website you find most interesting and useful.