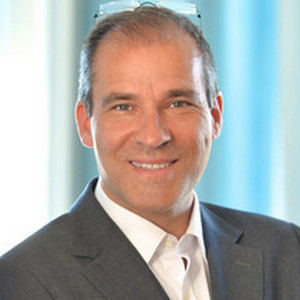 Thomas Zweifel
Zurich, Switzerland
Strategy & performance expert, board member & sparring partner for CEOs & leaders of Fortune 500 companies. Ex-CEO of Swiss Consulting Group, named "Fast Company" by Fast Company magazine. Since 1984 Thomas has coached clients on 4 continents to open strategic frontiers, meet business imperatives and seize growth opportunities. An authority on integrating planning, people and performance, he helps clients ask the right questions, confront taboos, build strategy alignment, and boost productivity. Ultimately his specialty is unleashing the human spirit in organizations—without unnecessary blah-blah, impractical training programs, or false dependencies on high-priced consultants.
Thomas was featured on CNN, ABC, Bloomberg, Fast Company, Financial Times and other media.
Selected corporate clients: Airbus, Banana Republic, Citibank, ConocoPhillips, Credit Suisse, Danone, Dell, Deutsche Bank, DHL, Faurecia, Fiat, GE, GM, Goldman Sachs, Google, J&J, JPMorgan Chase, Medtronic, Nestlé, Novartis, P&G, Prudential, Roche, Sanofi, Siemens, Starbucks, Swiss Re, UBS, Unilever, Zurich.
Selected other clients: Kazakhstan prime minister & cabinet, Swiss government agencies, UNDP, US State Department, US Air Force Academy, US Military Academy West Point.
Board member: Paramount Business Jets, Project Shivom, Keren Hayesod World Executive (President KH Switzerland), International Journal of Communication Research.
Actor & director from age 17-22, learnt key leadership skills: empathy, authenticity, charisma, public speaking, co-leadership & improvisation. Ph.D. international political economy 2001, New York University. Since 2001 adjunct professor at Columbia University, since 2004 visiting professor HSG (St. Gallen University). "Top 100 Excellent Speakers" 2016-17.
Bestselling & award-winning author of 7 books, e.g. Communicate or Die; The Rabbi and the CEO (with Aaron L. Raskin); Culture Clash 2; and Strategy-In-Action (with Ed Borey).
Back
Privacy Overview
This website uses cookies so that we can provide you with the best user experience possible. Cookie information is stored in your browser and performs functions such as recognising you when you return to our website and helping our team to understand which sections of the website you find most interesting and useful.