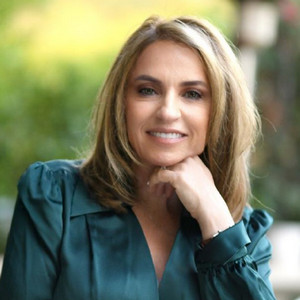 Tova Dorfman
Israel
Tova Dorfman assumed the position of Deputy Chair of the World Zionist Organization and chair of the Department for Israel and Holocaust Commemoration Worldwide as of September 2021.
In November of 2020, Tova was appointed the chair of the Herzl Center and Museum of the World Zionist Organization. Tova is a member of the board of the Yesh Atid party since its founding in 2012. She is also the Director of the Steinhardt Family Foundation in Israel. In that capacity, she oversees the provision of assistance to a variety of nonprofits operating in the area of children and youth at risk, education and young adult leadership and has forged significant partnerships among other philanthropic foundations, private and public sector agencies and nonprofits, in a number of far-reaching educational and social ventures.
She also served as the co-chair of the Forum of Foundations in Israel, a professional network of over 100 philanthropic foundations operating in Israel. Among the projects in which Tova has played a leading role in establishing and steering is Birthright Excel and TALMA, The National Program on Excellence in English. Previously, Tova directed the Israel and Overseas Department of the Jewish Federation of Metropolitan Detroit, based in Israel. In her years of representing the Detroit Jewish community in Israel, she has initiated a variety of projects and programs to foster relationships between Detroit Jews and Israelis, culminating in the pivotal role she played in shaping that community's relationship with the Central Galilee in the context of Partnership 2000.
Raised in Oak Park, MI, Tova pursued her undergraduate and graduate studies in Los Angeles and upon completion, she made Aliyah in 1984. From 1984-93 she worked for Melitz – The Centers for Jewish Zionist Education in Jerusalem. Throughout her professional career, Tova has always been at the forefront of innovative, creative programming and has been singularly successful in bringing around the table of all of these programs key individuals and institutions that provide to them an invaluable synergy. Tova lives with her husband Dr. Raviv Schwartz and their two sons, Matan and Yaniv outside of Tel Aviv.
Back
Privacy Overview
This website uses cookies so that we can provide you with the best user experience possible. Cookie information is stored in your browser and performs functions such as recognising you when you return to our website and helping our team to understand which sections of the website you find most interesting and useful.