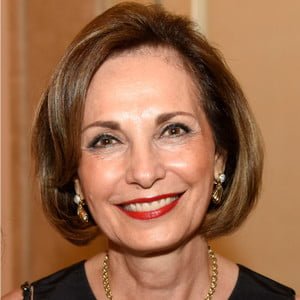 Dina Nathusius
Guatemala
Dina is the co-founder and Vice President of CEMACO, a leading retail store chain in Guatemala. Throughout the years, Dina has held various positions in the company including director of worldwide sourcing and commercial vice president, among others. Dina is a board member of several companies in various industries including retail, wholesale, manufacturing and renewable energy.
Dina has dedicated a large part of her time to organizations that have social impact. She has had different roles in these organizations, including founding and leading the first La Leche League group in Guatemala, a group dedicated to the promotion of breast-feeding. She helped create the National Commission for the promotion of Breast-feeding, a group that promotes maternal infant care in the country. She was the co-founder of Madres Angustiadas, an organization that focuses in promoting security and justice for all Guatemalans. Since 2009 she is a Trustee of Grupo Educativo del Valle, an educational institution that comprises Universidad del Valle and Colegio Americano de Guatemala, both highly respected educational institutions.
Dina has been very active in the small Jewish Community of Guatemala and is a Zionist at heart. Since she was very young she got involved in Maccabi. Understanding the importance of Jewish education for the survival of the Jewish community, she participated in the founding of Gan Hillel, the only Jewish pre-kindergarden in Guatemala. Dina was the President of the Board of Directors of Gan HIllel from 1986 to 1989. In 2014 Dina received the most distinguished Jew award from the Guatemalan Jewish Community. Dina also participates as an advisor to Reporte Honesto and Unidos x Israel, sister organizations that fight anti-Israel media bias and promote Israel in the Spanish speaking world.
Dina is a strong believer in Keren Hayesod, and has been an active supporter for many years. For over 20 years she helped her husband Mario, who led KH in Guatemala, himself a 1998 Yakir Keren Hayesod Award recipient, to organize the activities and KH local and regional events. With the support of the International Women's Division and a dynamic group of women from the Guatemalan Jewish community, she helped start the Guatemalan KH Women's division and was its first president from 2007 to 2012. Presently she is the Regional Vice-President of KH-IWD for Latin America.
In 2017 Dina received the International Women's Division Award of Excellence.
Dina studied Chemistry and Humanistic studies at Mc Gill University in Montreal, PQ, Canada and studied Anthropology at the Universidad del Valle in Guatemala.
Dina has been happily married for 46 years and is very proud of her husband, her three children and her ten grandchildren.
Back
Privacy Overview
This website uses cookies so that we can provide you with the best user experience possible. Cookie information is stored in your browser and performs functions such as recognising you when you return to our website and helping our team to understand which sections of the website you find most interesting and useful.