Nelly de Bobrow
Honorary President of the KH-UIA International Women's Division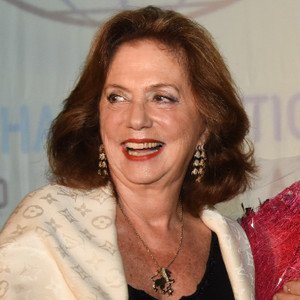 Nelly de Bobrow
Brazil
Nelly de Bobrow, nee Nelly Pfeffer, was born in Montevideo, Uruguay.  At the age of 18, she married Moyses Bobrow and moved to Sao Paulo. She has three children, nine grandchildren and five great-grandchildren.
After completing her studies in economics, she worked as an economist for eight years. She later ran her own business for 18 years, specializing in gifts.
Nelly de Bobrow was one of the founders of the Sao Paulo Women's Division (1986),  serving as its president from August 1991 to December 1993.  She was Chairwoman of the Deliberative Council of the Sao Paulo Women's Division in 1995 and 1996.
Nelly was Vice President of the International Women's Division from 1996 to 2011. She has taken part in the Keren Hayesod Deliberative Council in Sao Paulo since 1999. In 2002 she, together with Nava Rubenzadeh, helped to reopen the Montevideo Women's Division in Uruguay.
From 2006 to 2009, Nelly served as a member of the Jewish Agency Board of Governors.  In November 2011 she was elected World President of the Keren Hayesod International Women's Division and held this position till September 2016. Among her other achievements, she helped to revive the Women's Divisions of Paris and Amsterdam and to establish new Women's Divisions of Geneve and Budapest.
Back
Privacy Overview
This website uses cookies so that we can provide you with the best user experience possible. Cookie information is stored in your browser and performs functions such as recognising you when you return to our website and helping our team to understand which sections of the website you find most interesting and useful.