In Gratitude: Dr. Boris Mints
2020 Yakir Keren Hayesod Award recipient
London, Great Britain
Dr. Boris Mints is a businessman, philanthropist and committed supporter of cultural and social projects.
Boris Mints was born in 1958 in Rybnitsa, Moldavia, USSR. His father, Major Joseph Mints, was a military engineer, his mother Lusia Milter worked as a librarian. The family preserved painful memories from the World War II period. As a child, Lusia was deported to the Chechelnik ghetto in Transnistria where she stayed from 1941 to 1944. 14 men of the family (including both Boris's grandfathers) were killed in action.
In 1980 Boris Mints graduated from Department of Physics of Ivanovo State University. Later he was awarded a PhD in technical sciences and became an associate professor. His wife Marina is also a graduate of Ivanovo University. Boris and Marina have three sons and a daughter.
At present Dr. Mints is Vice-president of the World Jewish Congress and member of the Russian Jewish Congress Presidium. He serves as Council of Patrons Chairman of the Conference of European Rabbis (CER), the primary Orthodox rabbinical alliance in Europe. Dr. Boris Mints supports a number of synagogues in Europe and has sponsored events in memory of the victims of the terrorist attack at a Jewish school in Toulouse.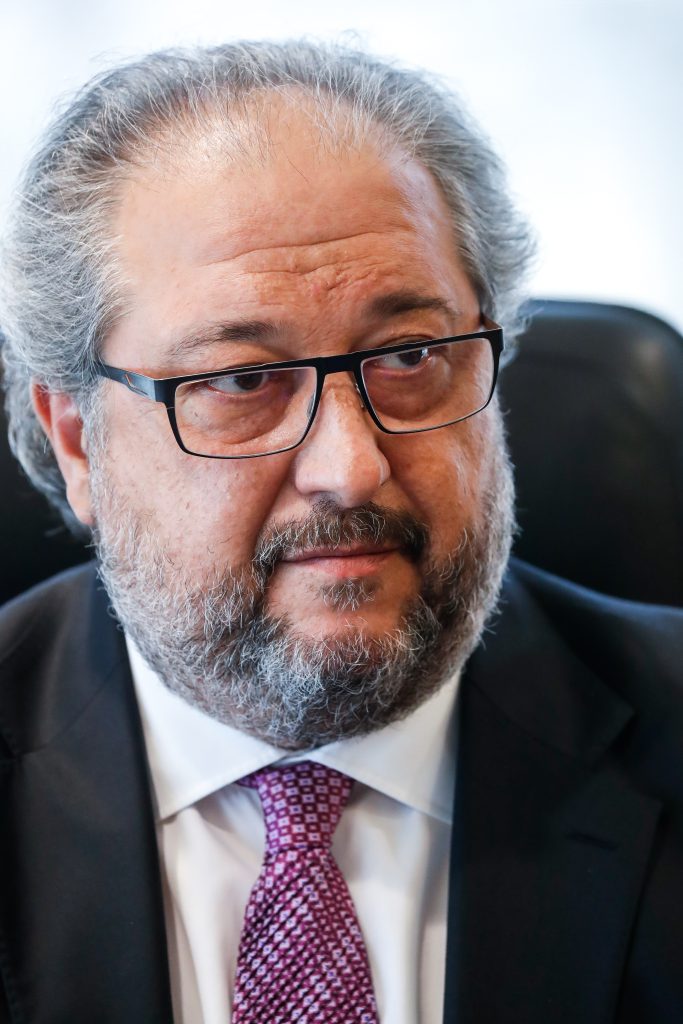 Boris Mints and the Mints Family Charitable Foundation created in 2016 have sponsored numerous projects aimed at maintenance and development of Jewish heritage. Among the most important ones is translation and publishing of the Talmud in the Russian language, the program for Jewish Studies conducted by the European University at Saint Petersburg (EUSP).
Dr. Boris Mints supported many prestigious cultural and sports events in Russia, as well as charitable projects, such as Child Rehabilitation center. He was the first winner of Miloserdiye (Mercy) Award for the commitment to humanitarian values. An avid art collector, Dr. Boris Mints established the Museum of Russian Impressionism in Moscow in 2014.
Being a generous donor to Keren Hayesod, Dr. Boris Mints is involved in activities for the preservation of the Holocaust memory and for wellbeing of the Holocaust survivors. He supports Israeli culture and education, including such projects as the Aspaclaria theatre, PhD postgraduate research at Ariel University and the International Competition commemorating Gilad Shaar, an Israeli teenager murdered by terrorists.
Dr. Mints is the Founder and President of the Boris Mints Institute (BMI) based at Tel Aviv University. BMI encourages innovative solutions-driven research conducted by MA and PhD students under supervision of renowned scientists. Every year the institute awards a special BMI prize to leading researchers who found strategic solutions for global challenges. Among the BMI laureates is a Nobel Prize winner. In recognition of his outstanding contribution Dr. Boris Mints was awarded the title of an Honorary Professor of Tel Aviv University.
Privacy Overview
This website uses cookies so that we can provide you with the best user experience possible. Cookie information is stored in your browser and performs functions such as recognising you when you return to our website and helping our team to understand which sections of the website you find most interesting and useful.