In Gratitude: Chella Safra
2020 Yakir Keren Hayesod Award recipient
São Paulo, Brazil
Mrs Chella Safra leads the Moise Y. Safra Philanthropic Foundation as a part of her lifelong commitment to supporting Israel, Jewish life, and education worldwide She has supported a multitude of charitable causes for many years with her late husband, Moise Y. Safra (z"l), and she continues work on their shared objectives Her involvement covers diverse areas: education , culture, religion, and women and children's health.Countless global organizations such as hospitals, universities, synagogues, and museums have benefited from Moise and Chella's generosity
They established the Chella and Moise Safra Professorship at the Department of Obstetrics and Gynecology at Albert Einstein College of Medicine, the Moise Y. Safra Professorship of Economics at Harvard University, the Moise Y Safra Undergraduate Scholarship Fund and Moise Y Safra Scholars at Yeshiva University,and the Moise Y. Safra Professorship at the Wharton School at the University of Pennsylvania.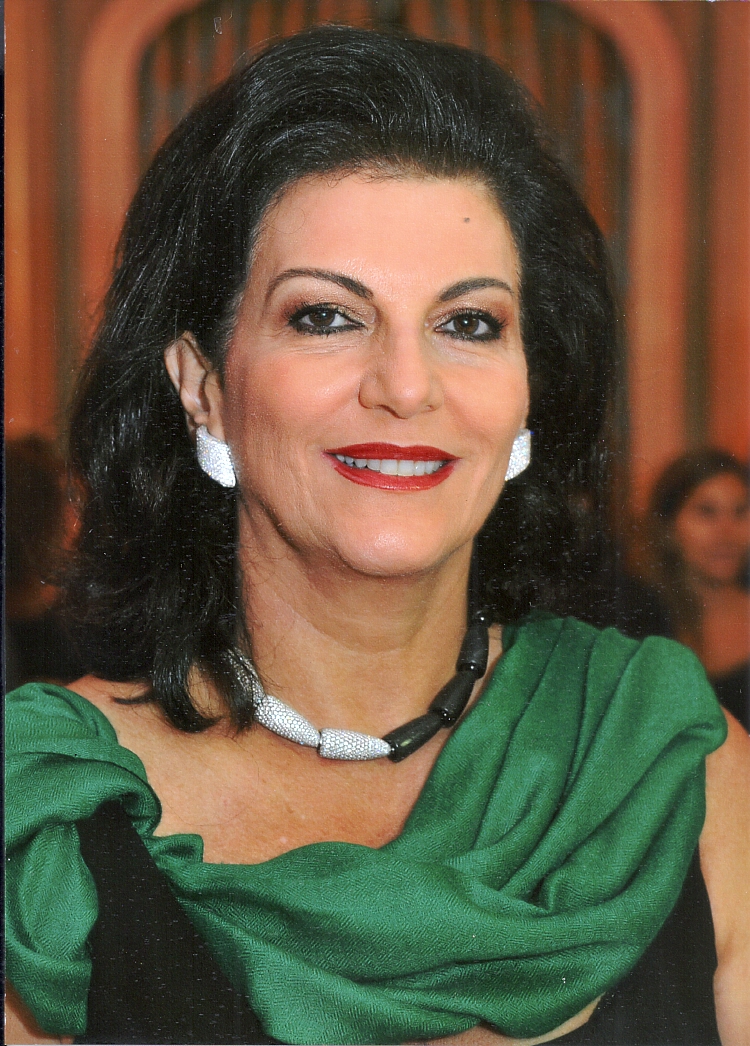 Chella is the Treasurer of the World Jewish Congress and a Member of the Board of Directors of OSCIP Americas Amigas, a non-governamental organization dedicated to increasing breast cancer awareness and early detection among disadvantaged women in Brazil She is a Member of the Board of Directors of the Friends of The Israel Museum and has held numerous leadership roles in a variety of international bodies Chella serves as President of the Board of the Women's Division of Keren Hayesod. She is one of the founders of this group in 1986 to help and support new immigrants in Israel. In addition, Chella is a Founder of the Moise Safra Center in New York which serves as a hub for Jewish social, recreational, cultural, and educational programming on the Upper East Side of Manhattan.
While philanthropy is Chella's calling, she is also committed to giving of herself and has been deeply involved in numerous humanitarian roles In this capacity,she has volunteered for over 20 years at the Beit Yaakov Sefardic Congregation in community and social welfare projects, and at the Albert Einstein Hospital in São Paulo where she assisted patients for over a decade She has also collaborated closely with many other organizations, such as Crianca Sorriso, which supports disadvantaged children in Sao Paulo favelas.
Chella was born in Beirut and graduated from the Lycée Français – Institution Sainte Anne She later moved to São Paulo and married Moise with whom she had five children: Jacob, Ezra, Esther, Edmond and Olga. Chella divides her time between Brazil and the United States and is fluent in French, English, Arabic, Portuguese, and Spanish.
Privacy Overview
This website uses cookies so that we can provide you with the best user experience possible. Cookie information is stored in your browser and performs functions such as recognising you when you return to our website and helping our team to understand which sections of the website you find most interesting and useful.