In Gratitude: Nadia Guth Biasini
2020 Yakir Keren Hayesod Award recipient
Basel, Switzerland
Mrs. Nadia Guth Biasini, the president of KH Basel since 2013, is a historian who received her Master in European History and German Literature and Language at Basel University in 1984. She has been the curator of various exhibitions (1988, 1989, 1997, with comprehensive catalogues) in Basel, dedicated to topics of Jewish history and culture.
In 2007 she was elected president of the Friends of the Hebrew University of Jerusalem in German-speaking Switzerland and since 2008 member of the board of Governors of the Hebrew University. Nadia Guth Biasini also heads several associations, including, since 2015, the Association for the Jewish Museum of Switzerland.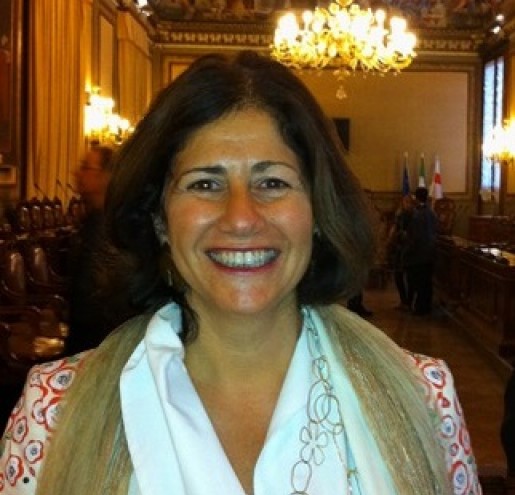 Since 2011, Nadia has been managing the International Guitar Competition Maurizio Biasini – Concorso Chitarristico Internazionale Maurizio Biasini cciMB, which is most appreciated in the world of guitar (Bologna, Italy, 2011; Basel, Switzerland, 2013; San Francisco, USA 2016; Paris, France 2018; Bologna 2020/21). This competition and festival promotes young guitarists at the outset of their careers as well as guitar music and contemporary composers.
A few years ago Nadia Guth Biasini was elected to the Akademierat of the Basel Conservatory – Musikakademie and in 2019 to the advisory Board of the Basel Museum of History. Her latest publication was dedicated to the importance of Basel and the Basel Stadtcasino for the ten Zionist Congresses which took place in this city. Nadia is also on the board of the family Foundation Isaac Dreyfus-Bernheim, which was founded in 2013.
Together with her late husband, the Italian physicist Maurizio Biasini (1956-2008) and her twin sons Adriano and Dario (1989), she lived for many years in Bologna, Italy (1990-2003), in California USA (2003-2009), and in Bristol, England (1992-1993). In 2009 Basel became again the primary place of residence of NGB.
She is a Board member or Keren Haysod since November 2020.
Privacy Overview
This website uses cookies so that we can provide you with the best user experience possible. Cookie information is stored in your browser and performs functions such as recognising you when you return to our website and helping our team to understand which sections of the website you find most interesting and useful.