In Gratitude: Oranuj Raiva
2020 Yakir Keren Hayesod Award recipient
Bangkok , Thailand
Mrs. Oranuj Raiva is a Christian who loves God. She is President of Friends of Israel Thailand and Chair of Aliyah, Thailand's organising committee, which, every year since 2016, has produced fundraising events to help the exiled people of Israel return to their homeland. She is an elder of the Wattana Church, which is part of the Church of Christ Thailand, and has served in various church ministries: she was a Bible teacher at the Wattana Church's DM (disciple-making) group for eight consecutive years and was a pioneer of Wattana Church's DM outreach group in Paisingto, among other things.
Mrs. Oranuj was always moved by the passage, "And strangers shall stand and feed your flocks, and the sons of the alien shall be your plowmen and your vinedressers (Isaiah 61:5) but she never really understood what it meant. When she visited Israel for the first time, in 2007, the verse became clear to her; she learned that Thailand is the only country in the world that grants visas to work in agriculture in Israel. (Chinese citizens can get construction visas and Philippine nationals get visas to work as caretakers). She felt great pride that Thailand is the country cited in the Bible!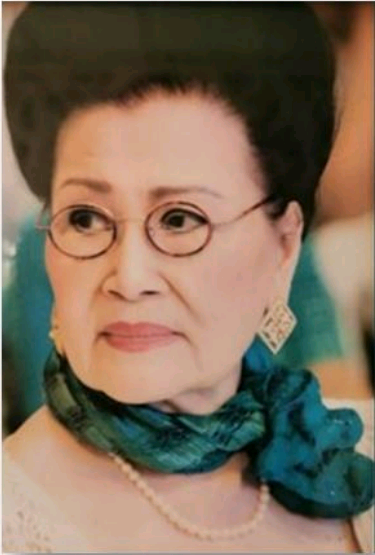 Upon returning to Thailand, which has enjoyed diplomatic relations with Israel since 1984, Mrs. Oranuj met Pastor Sumolmarn Chusakulthanachai, another friend of Israel, who also cited Isaiah 61:5. The two of them co-founded the TIF (Thai-Israel-Finland) Friendship Club). In 2009, the TIF Club hosted the first Fascinating Israel event under the leadership of Mrs. Oranuj and Pastor Sumolmarn, and many other Christian brothers and sisters from different churches. The Israeli Ambassador to Thailand also attended the event, along with an Israeli performing artist.
In 2015, on the occasion of Her Royal Highness Princess Maha Chakri Sirindhorn's 60th birthday, the TIF Club, the CentralWorld shopping plaza in Bangkok and the Israeli Embassy in Thailand organized the second Fascinating Israel event.
In 2016, Mrs. Oranuj , together with Mr. Vanchai Jiratritarn, formerly co-president of Friends of Israel Thailand, invited church elders and lovers of Israel from various churches to the first Aliyah Thailand event. Some 1,000 people attended. Shmulik Fried, director of Keren Hayesod Friends of Israel Division, from the organization's head office in Jerusalem, came to Bangkok for the occasion, to express solidarity and to tell them about Keren's Hayesod's work bringing new immigrants to Israel and helping fulfill the words of the prophets.
Privacy Overview
This website uses cookies so that we can provide you with the best user experience possible. Cookie information is stored in your browser and performs functions such as recognising you when you return to our website and helping our team to understand which sections of the website you find most interesting and useful.