In Gratitude: The International Christian Embassy Jerusalem
2019 Yakir Keren Hayesod Award recipient
Jerusalem, Israel
The International Christian Embassy (ICEJ) was established in Jerusalem in 1980, after a dozen foreign embassies left the capitol for Tel Aviv, to represent Christians all over the world who love Israel and stand with the Jewish people. It is at the forefront of the growing Christian Zionist movement, with branch offices and representatives in nearly 100 countries and supporters in over 170 countries.
The ICEJ's core activities include promoting tourism to Israel, helping Jews make aliyah, providing social assistance for disadvantaged populations, supporting special projects and strengthening its worldwide network of offices that work with Israeli embassies and missions on key issues. The ICEJ also has multiple media outlets that disseminate its Biblical message.
The work of the International Christian Embassy Jerusalem has been recognized with many awards, including the Knesset Speaker's Award, the first time a Christian institution ever received this accolade.
The ICEJ is led by its president, Dr. Jürgen Bühler, an ordained minister and trained physicist. He has taken the message of Christian support for Israel to more than 50 nations, numerous parliaments and public forums around the world.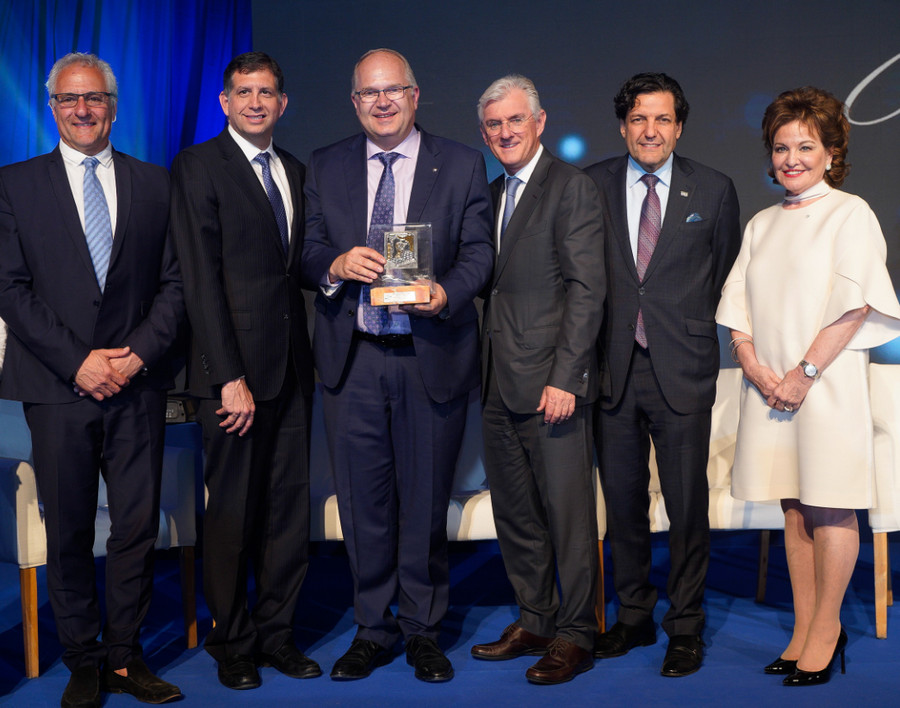 At the Yakir Award 2019 ceremony. from l-r: Greg Masel, then Keren Hayesod Director General and CEO; Sam Grundwerg, Keren Hayesod World Chairman; Dr. Jürgen Bühler holding the Yakir Award; Steven Lowy AM, Keren Hayesod Chairman, World Board of Trustees; David Koschitzky, then Keren Hayesod Chairman, World Board of Trustees; Julia Koschitzky; Keren Hayesod Honorary President.
Privacy Overview
This website uses cookies so that we can provide you with the best user experience possible. Cookie information is stored in your browser and performs functions such as recognising you when you return to our website and helping our team to understand which sections of the website you find most interesting and useful.